Mike's Cigars was opened in Miami Beach by a WWII veteran in 1950. Decades before cigar bars made stogies a white-collar lifestyle accessory, Mike Mersel was selling cigars to old guys in Miami Beach, when there were very few cigar shops in the country. Mike Mersel, an American hero, once sold socks in a pushcart in Manhattan's lower East Side in New York City in the 1930's, Mike came to South Florida in 1938 with his brother Albert nick named "Ossie" because he got tired of winters.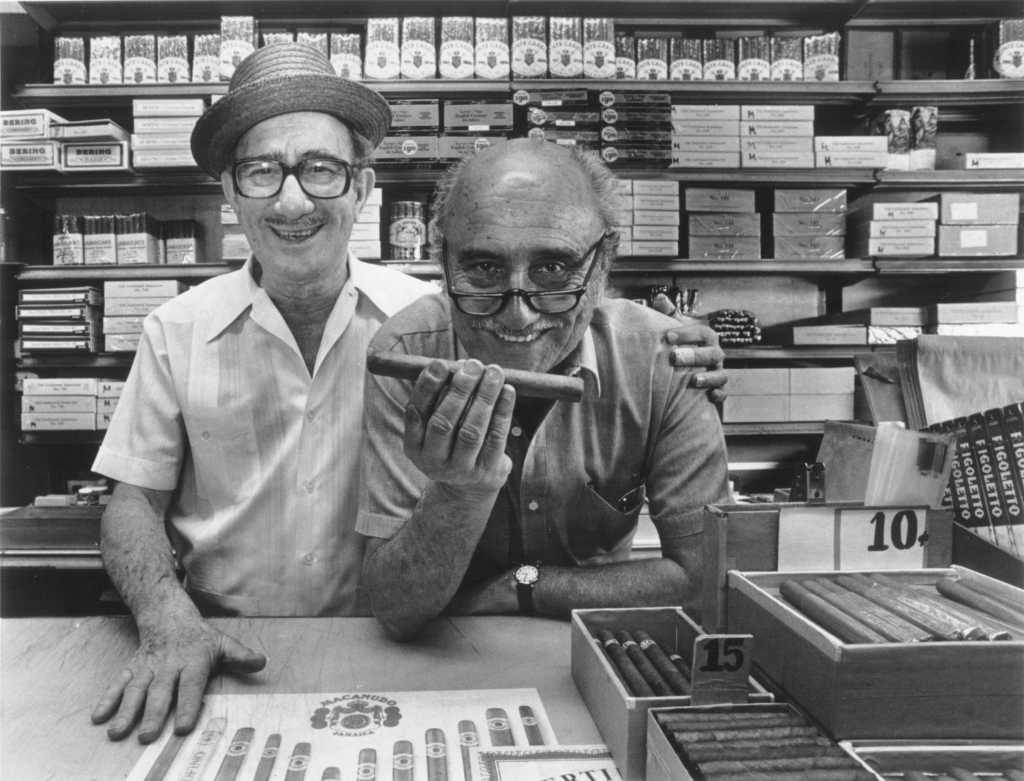 The brothers who built an iconic business in the cigar industry started out in some very unlikely places, the brother's spent two years selling hot dogs and peanuts in Flamingo Park, before opening Mike's News and Sundries on West Avenue and 17th Street in the early 1940s. During World War II, both brothers we're drafted. When the war was over in 1946, they reopened the business, this time, as Mike's Cigars at 465 41st St. Miami Beach. It was January 1950 and Mike was already selling many cigars, mostly Cuban cigars that were legal until 1960-1961 when Fidel Castro took over Havana and nationalized the entire cigar industry.
Mike and his wife, Beatrice Jampol Mersel, were original residents of 5 Island Ave., on Belle Isle in Miami Beach. Married in 1941, they never had children. Initially, Mersel sold cigars and playing cards to Miami Beach hotels, where a casino atmosphere prevailed. For years the cards were doing a lot of volume, because seasoned players wanted new decks, but eventually cigars became more profitable. Years after making cigars his main business, Mersel kept selling playing cards and men's socks, because his father had sold socks. Mike, who owned of a multi-million-dollar cigar business, still had a pair of 39-cent socks by the cash register.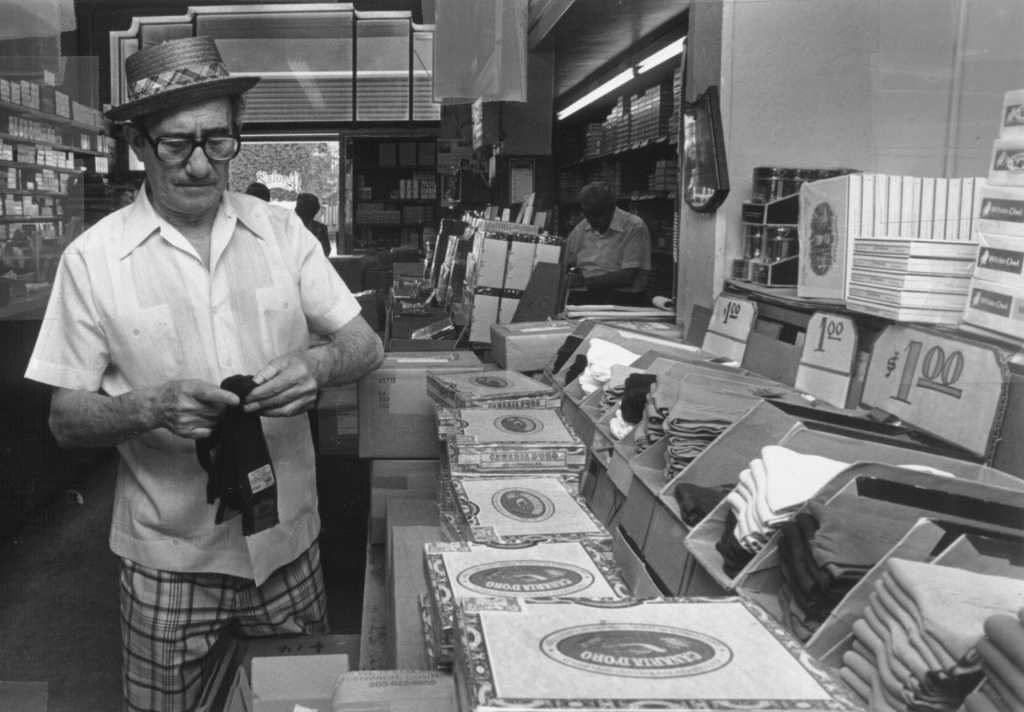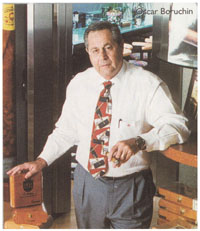 After three more decades in the cigar business, Mike was looking to expand, so in 1981 he approached Oscar Boruchin, a young, rising executive with General Cigar Corp. and recruited his help to expand in the cigar industry. Oscar, always able to spot a great opportunity, signed on with Mike in March of 1981 and for the next four years became Mike's stock boy, salesman and invoice writer. With his previous experience and contacts from General Cigars, he helped grow the company from a local storefront, selling people their favorite smokes, to a first-class wholesale operation. With Oscar at the helm, Mike finally decided it was time to retire. In 1985, he turned over the reigns of his landmark company to its new president, Oscar Boruchin. Mike stayed on to help, as a consultant. He used to say he stayed on because he had nothing else to do.
To the end, Mersel ran the business out of a shoe box using 3-by-5 cards for customer database, eschewing not to use computers or adding machines, he calculated everything in his head. Mersel was slow to embrace cigars' trendiest phase, as Miami Beach's demographics began to change in the 1980s, he and Boruchin began to scale it up. They put in a gorgeous coffee bar and started selling cigar paraphernalia, like humidors, and smaller cigars for women. Oscar insisted on computers, but Mersel continued to monitor the orders and receipts the old-fashioned way.
 Within ten years after Mike's retirement in 1988, business has nearly tripled. With the help of Boruchin's senior vice president, Oded Ben-Arie, who he came on board in 1991, Oscar jump-started the company's mail order business, which today, boasts over 200,000 customers. When Oscar joined Mike's Cigars in 1981, the business was 95% Wholesale and 5 percent consumer. Today, the ratio is 60/40. The company carries over 600 different brands, including its flagship cigar brands: Licenciados, Bauza, Mike's 1950, and 898 Collection. In 1993, Cigar Aficionado gave the Licenciados Toro, Mike's top-selling brand, the prized rating of "93", the highest rating ever given a non-Cuban cigar up to that time. In addition to its flagships, the company stocks about 10 million cigars in its inventory.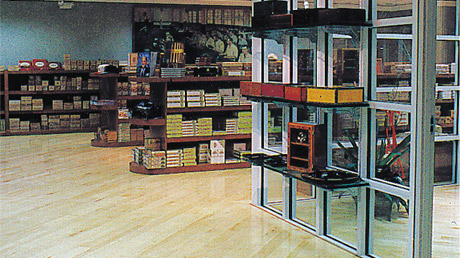 In 1994 Oscar decided to move the company to a new, larger location and in January 19, 1995, the entire operation relocated to a landmark building located at 1030 Kane Concourse in Bay Harbor Islands. Since that move, sales have practically doubled, and the company is now selling between 25 – 30 million cigars a year. The move also has enabled the company to expand its product line to include an extensive accessories collection housed within a boutique on the main floor, offering sundries such as cutters, lighters, cigar pouches, ashtrays, and humidors, imported from France, Italy and Spain.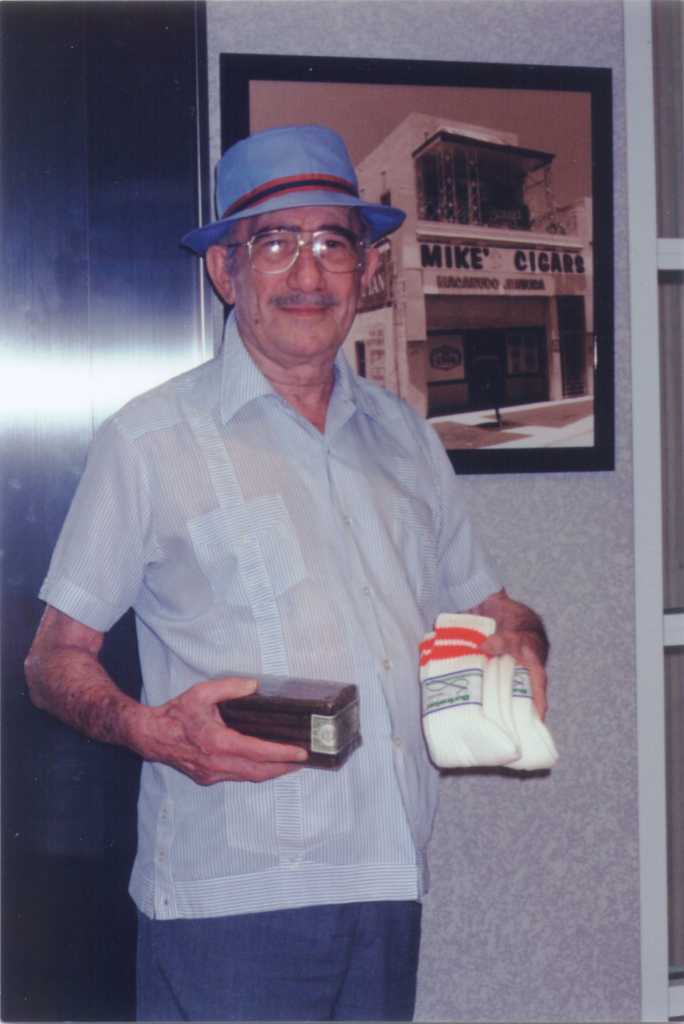 Mike Mersel died of natural causes a few weeks after turning 97. But Mike's lives on, at 1030 Kane Concourse, Bay Harbor Islands, one of the country's largest cigar stores. Oscar continued at the helm until the end of June 2011 when he retired but continues to serve as a consultant to the company. For Oded Ben-Arie, who has been a 25 year veteran in the business and served as the Chief Executive Officer since 2005, running the busy distribution operation is nothing new. He became the president of Mike's Cigars in July 1, 2011 but was managing all aspects of wholesale and retail for the last decade. As the third Mike in line he knows it is a big responsibility. Today's Mike's Cigars is one of the top independent distributors of cigars, cigar samplers and cigar accessories in the world.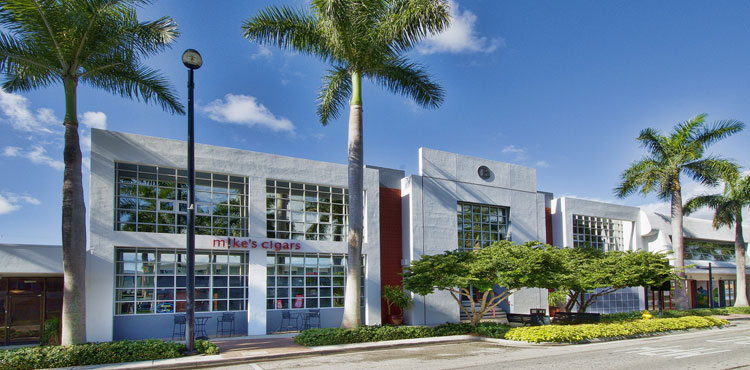 With over 600 different brands of cigars, Mike's Cigars is one of the top, largest distributors of cigars, cigar samplers, and cigar accessories worldwide. We stock about 10 million cigars in our inventory daily, and we are ready to ship anywhere in the world.
We also have a retail cigar lounge, Mike's Cigar Bar, located at 1030 Kane Concourse, Bay Harbor Islands, FL 33154 (800) 962–4427. Be sure to stop by when you are in the area. We are open M-F 10:00AM – 7:30PM and 12:00pm – 6:00pm Weekends.
You can see our online monthly catalog with all of our monthly cigar deals and specials. For daily/weekly specials and deals just sign up for our email blasts, full of discounts on cigars, sampler packs, and even accessories.