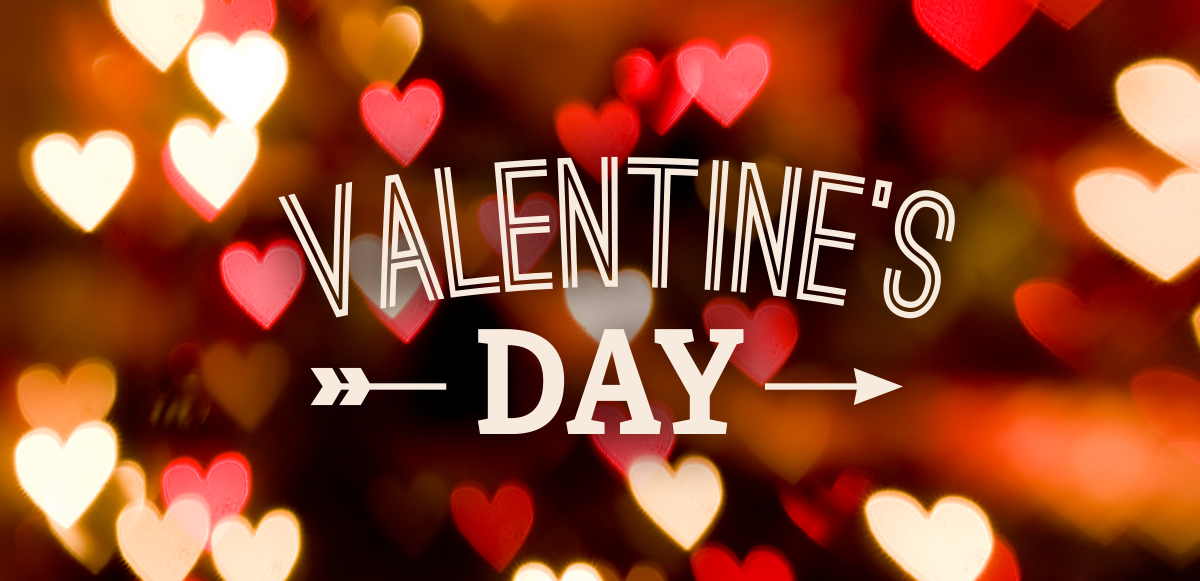 Ah Valentine's Day, a day for lovers, a day for romance, the day you realize you forgot about as you panic and search the nearest convenience store for something that could pass as a gift. With just enough time left before the actual day, we figured we'd save you the hassle and lay out some incredible gifts that with have your significant other screaming with delight.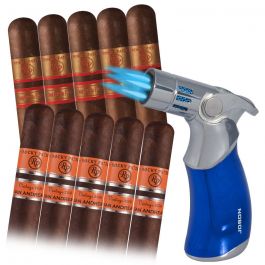 First up is a deal so good we put it right on the cover of our catalog. Ten indelible Rocky Patel cigars, five of the Sun Grown Fuerte and five Vintage San Andres, both of them rated 90+. Not to mention a Jobon lighter so you and your loved one can start smoking the moment it arrives. Just buy a twenty count box of one of Rocky Patel's acclaimed stogies, and you can add on this special pack for just $4.99! It's a treat for yourself and your special someone!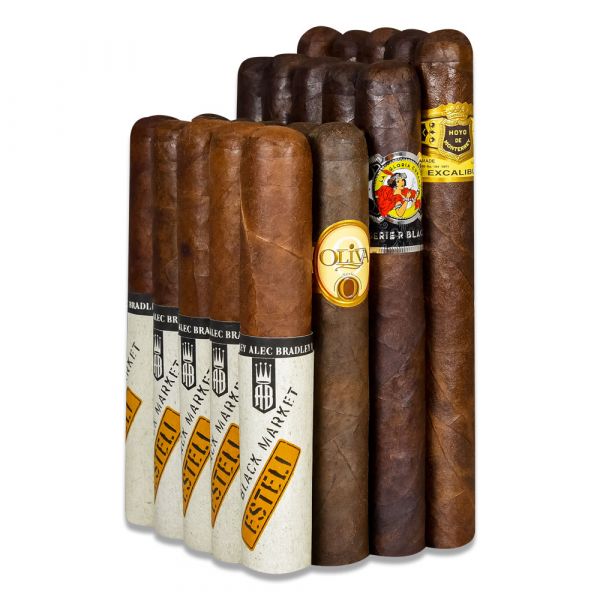 If you and your loved one crave a strong cigar, you'll both bond over the Black Market Dark Cigar Combo. These are the types of cigars that can only be described as powerful, which makes it ideal for those who have a powerful attraction. And any passionate romance calls for some passionately constructed cigars for the end of the night.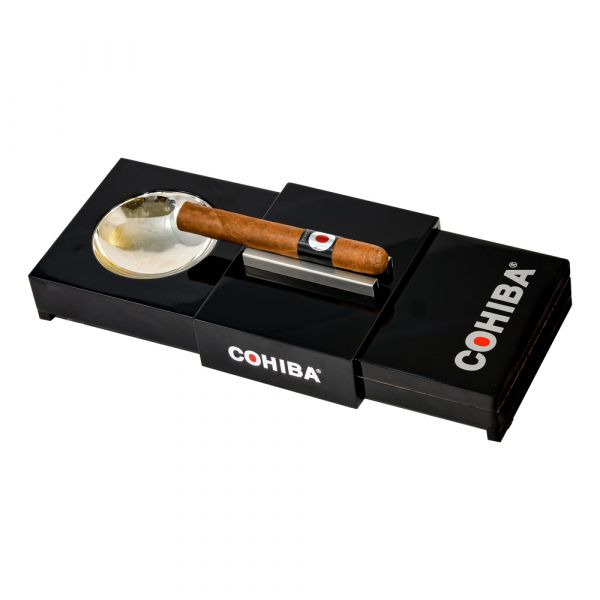 If you want to get your significant lover into cigars, this is a great place to start. The all in one Cohiba gift has practically everything to get them started on their smoking journey, an ashtray, a humidor, cigar holder, and four delectable Cohiba Silencios that will turn them into a full blown aficionado in no time.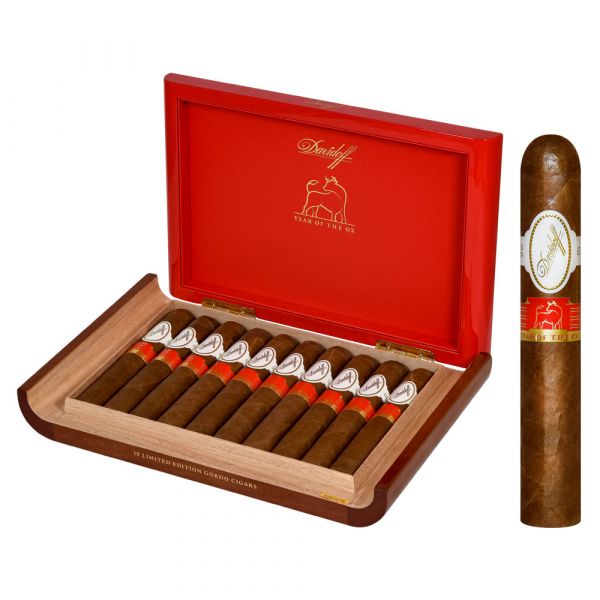 If your loved one is already a serious aficionado, then you need to show them that you really care with one of the most anticipated releases of the year. When Davidoff started its line of Chinese Zodiac inspired cigars, it started quietly, but soon grew into an event in the tobacco world that couldn't be missed. This may be their best one yet, and your loved one will be blown away by this show of affection.
Montecristo Toro Sampler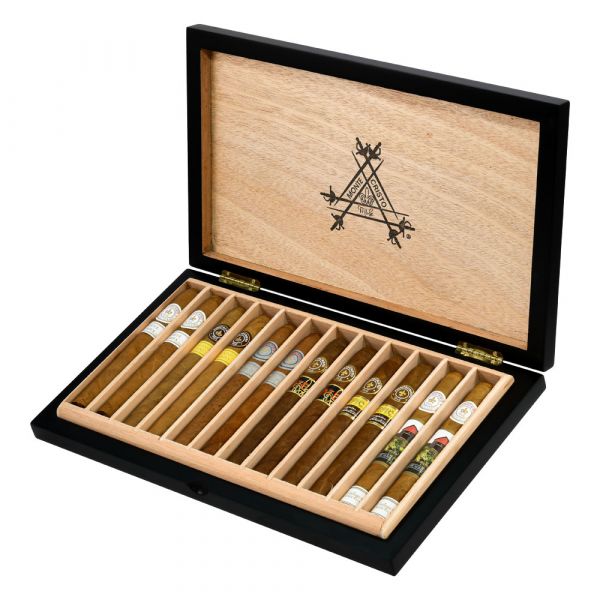 For those lovers who can't help but smoke together, this Valentine's Day you'll have one of the best smokes of your life with this Montecristo Toro sampler. Relish the rich variety that this quintessential label has to offer, from the smooth and mellow Montecristo White to the complex and full-bodied Monte by Monte by AJ Fernandez.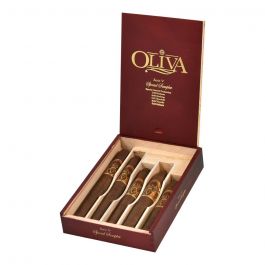 When you want a gift that speaks to your partners class, sophistication and elegance, you can't go wrong with Oliva. But which Oliva? We've got that covered too, as you and your loved one enjoy the symphony of flavors that Oliva has to offer with a sampler of the finest cigars in their line. You can purchase it alone, or if you want something a little extra you can purchase a twenty count box of Oliva and add on the sampler for $1.99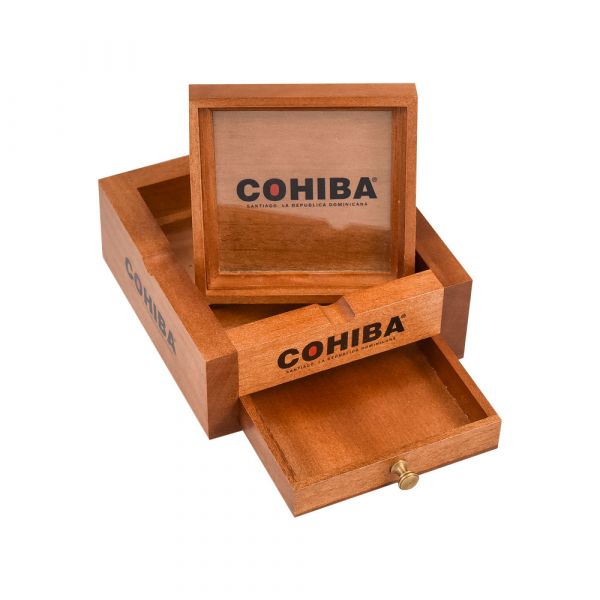 No aficionados collection is complete without an authentic wooden ashtray. If you're lucky enough for your significant other to be a cigar lover as well, then this gift will show them that you want to share in the joys of smoking. All it takes is our Cohiba Wooden Ashtray! Its not only an ashtray, but it's removable draw is the ideal place to keep a cutter or lighter. A veritable Swiss army knife for the stogie lover in your life.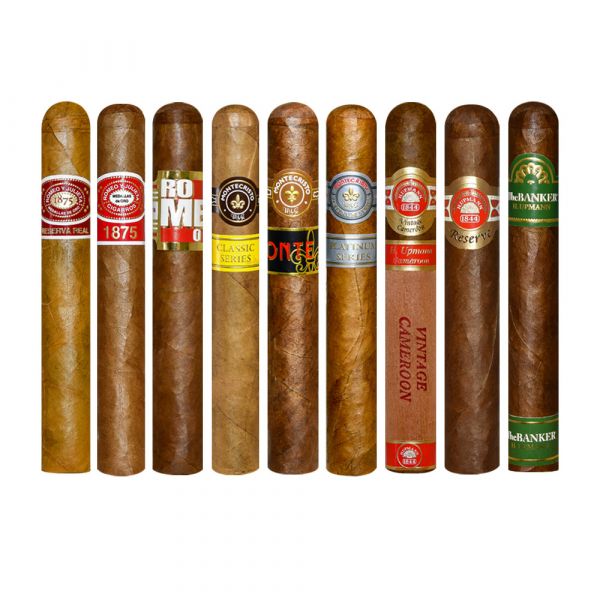 On the flip side of the Valentine's Day dilemma, say your loved one isn't into cigars. A tragedy if ever there was one. Well we have the solution. We've assembled the best of the best, the cream of the tobacco crop, in our Iconic Brand sampler. With a selection this diverse, your loved one is bound to find one they like! Finally introducing them to the wondrous world of cigars.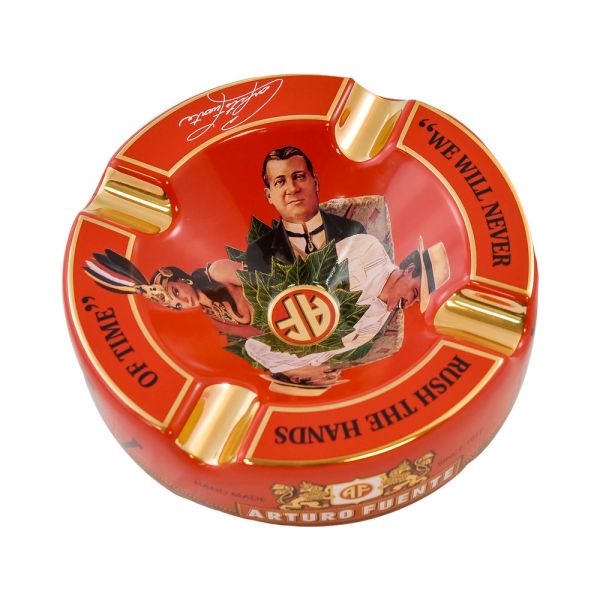 When your gift has to be bold, you have to go for anything from Arturo Fuente. Every product baring their name is always made to be next level, and this ashtray is no exception. It's blazing color and artful design makes it a work of form and function that the special someone in your life will cherish forever.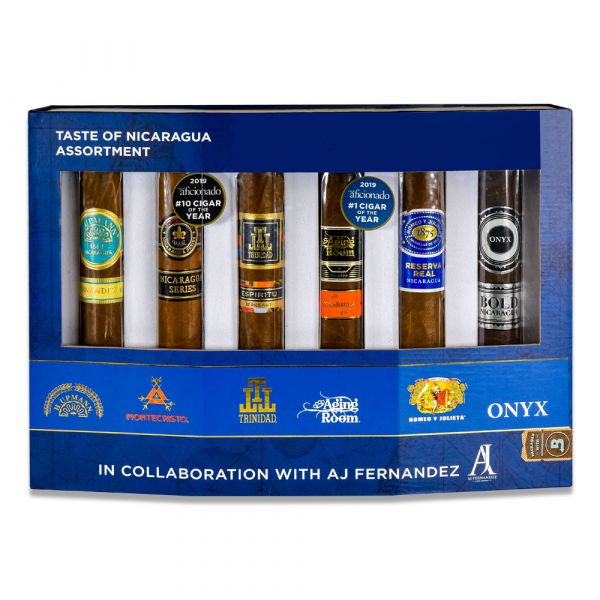 Ending our list is a fan favorite of customers, the Taste of Nicaragua Assortment by AJ Fernandez. AJ Fernadez went above and beyond to craft a unique sampler that will have you and your loved one floating on a cloud of pure tobacco joy this Valentine's Day. It's the perfect way to end the holiday…well after that other activity, of course.
Will you be smoking this Valentine's Day? What cigars? Let us know in the comments!
Looking where to buy cigars? Mike's delivers near and far!