The Romeo Y Julieta 1875 cigar brand is named after the popular play written by the one and only, the Bard, Sir William Shakespeare. The workers in the factories loved having it read to them while they rolled cigars. A story of love, being told as they were performing a labor of love. The brand was founded in Cuba in 1875 by Inocencio Alvarez and Mannin Garcia.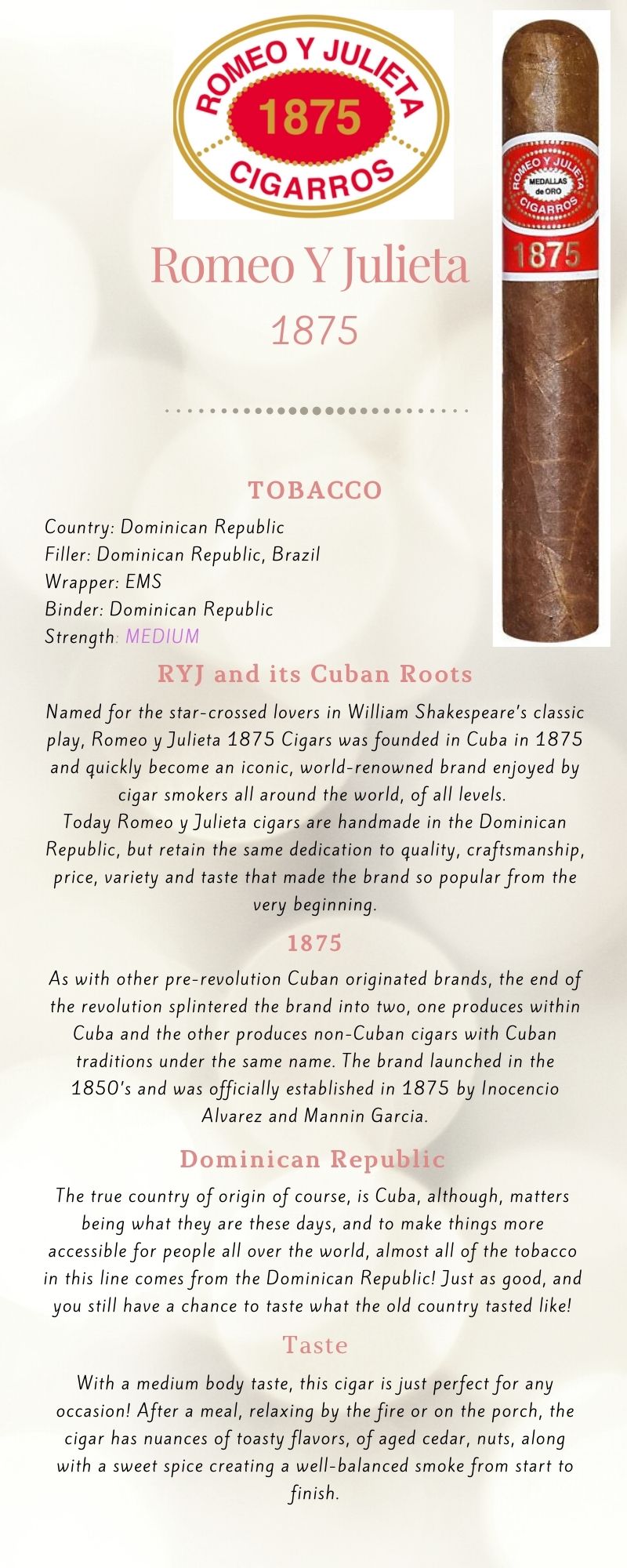 Taste
With a medium body taste, this cigar is just perfect for any occasion! After a meal, relaxing by the fire or on the porch, the cigar has nuances of toasty flavors, of aged cedar, nuts, along with a sweet spice creating a well-balanced smoke from start to finish.
Tobacco
Country: Dominican Republic
Filler: Dominican Republic, Brazil
Wrapper: EMS
Binder: Dominican Republic
Strength: MEDIUM
Bringing the past to present and maintaining the same price is quite a feat with this exceptional cigar. Romeo 1875 is a cigar you're gonna want to always have stocked in your humidor!
Thanks for checking out Mike's Cigar of the Week! Check back soon for our next selection!
Looking where to buy cigars? Mike's delivers near and far!