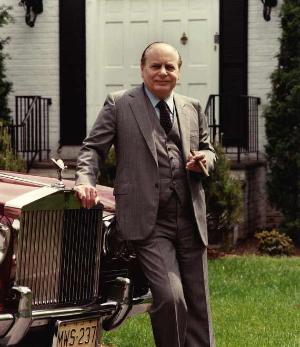 Industry luminary and father of two, Daniel Blumenthal, died of complications from Alzheimer's Disease at 94 years old last Wednesday in Paramus, New Jersey. He dedicated his life to his family and philanthropy after retiring in 1998, but Blumenthal's legacy in the cigar world was impressive.
Before leaving the industry, Blumenthal was the chairman of Villazon and Co., the Honduran company that manufactured the non-Cuban versions of Hoyo de Monterrey and Punch cigars. He also owned both brands prior to selling them to General Cigar in 1997.
Like many, Blumenthal started young, working in his father's retail cigar stores in New York City when he was only 14 years old. By the 1950s, he had his own cigar shop in Manhattan and was the sole importer of the Cuban El Rey del Mundo and Ramon Allones brands as well as a major purchaser of Cuban tobacco that went into Clear Havana cigars—cigars made in the United States with Cuban tobacco.
Having predicted the Cuban embargo, Blumenthal and his business associate, the late Frank Llaneza, had enough foresight to buy as much Cuban tobacco as they could find on the market before the embargo took effect. They purchased shipments of unwanted Cuban tobacco from Garcia y Vega and Blumenthal continued to blend the Cuban stock into the Honduran-made Punch and Hoyo de Monterrey brands until the 1970s. (Blumenthal bought the U.S. rights to the brands in 1965.)
He is survived by his wife, Gloria, and his daughters Germaine Link and Desiree Abboud.
Source: Cigar Aficionado Magazine