Oliva, a name within cigar culture which echoes prestige, diversity and complexity across an extensive range of cigars of all shapes and sizes. The Gilberto Oliva Reserva by Oliva cigars caught my eye immediately as I glanced over the selection I had received from Mike's and I'm thrilled to say that it is not the first cigar by Oliva I have had the pleasure of smoking. I'm very familiar with their G series which is packed to the brim with bold dark coffee, deep earthy notes and a scrumptious leathery cream with intriguing nutty nuances. I naturally hope that my experience with the Gilberto Reserva, would be just as blissful and interesting as my experience with the G series. It did not fail.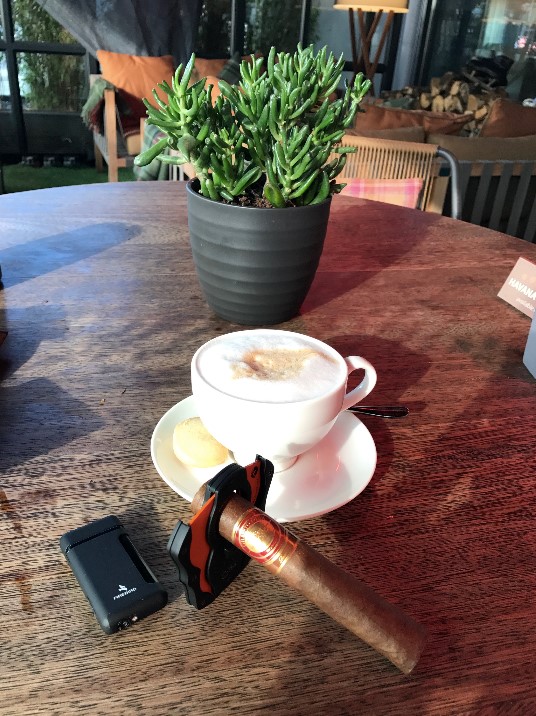 Specs:
Made By: Oliva Cigar Co.
Country: Nicaragua
Wrapper: Indonesian Sumatra
Binder: Ecuadorian
Filler: Nicaraguan
Factory: Tabacalera Oliva de Nicaragua S.A.
Strength: Medium to Full
Ring Gauge: 50″
Vitola: Robusto
Time: 1hr 45min
First Impressions
An incredibly oily toffee wrapper, crisp and seamless single cap and one prominent vein. Overall a very beautifully presented and fragrant cigar. Upon nosing, a slight sweetness came to light, a honey like sweetness with a fresh fragrant floral profile. The Gilberto is a densely packed cigar. It was heavy and firm to the touch with just the right amount of give when rolling between thumb and finger. Pre-light aroma revealed a mild cedar followed by a sweet floral texture. It reminded me of raw sugar-snap peas that sweet but fragrant (here comes that level of intrigue and diversity I experienced with the G Series).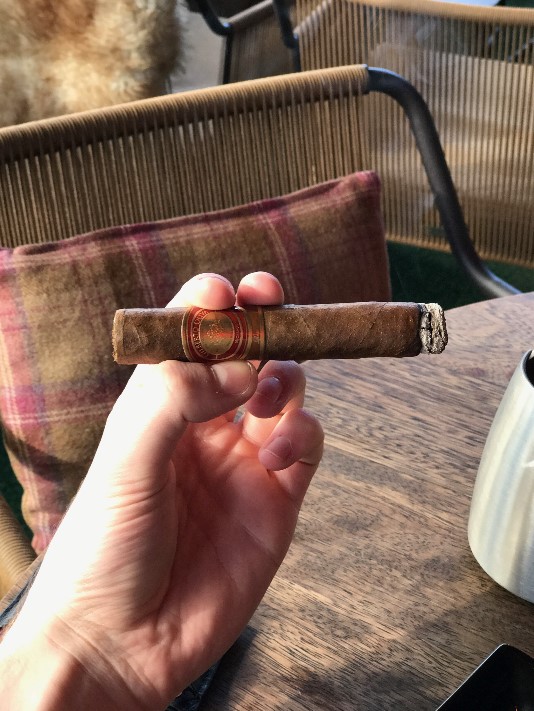 First Third
First third opened up with a wave of complex flavors. Powerful earthy spices and a bold pepper zing complimented with copious plumes of bold fragrant smoke. A definite 10 for combustion and flavor from the get. The Gilberto Reserva left a honey like sweetness on the palate to finish the wave of flavor, which I found quite unusual given it was very dark and bold. Nonetheless, the honey was incredibly pleasant which developed into a bold spice and cream with some bold, dark and rich earthy overtones. It reminded me of my encounter with the Series G by Oliva cigars. This flavor profile lasted for the remainder of the 1st and I had to pace myself to stop the smoke from overheating. However, the retro-hale revealed a really tasty leather and cream with a mild cedar tone in the background, thoroughly enjoyable.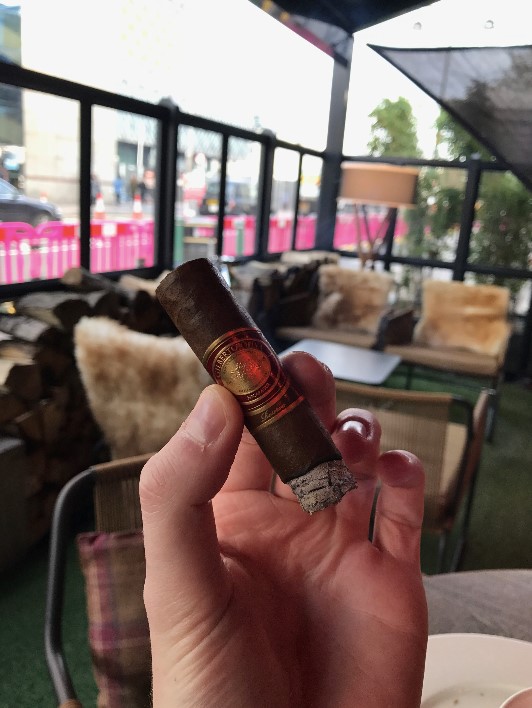 Second Third
The second third changed significantly in flavor, which I should have expected. Oliva has a tendency to flip the flavor profile of their cigars with such accuracy. It leaves the smoker baffled at how they manage to do it so coherently and with such a contrast in flavor. Sweet honey and light floral overtones with fresh nuances of cut grass replaced the spicy earthy tones from the previous third. The honey was increasingly heightened and more dominant however still accompanied by a light spice more cinnamon. Similar to that of a home baked crumble, just like my grandmother used to bake.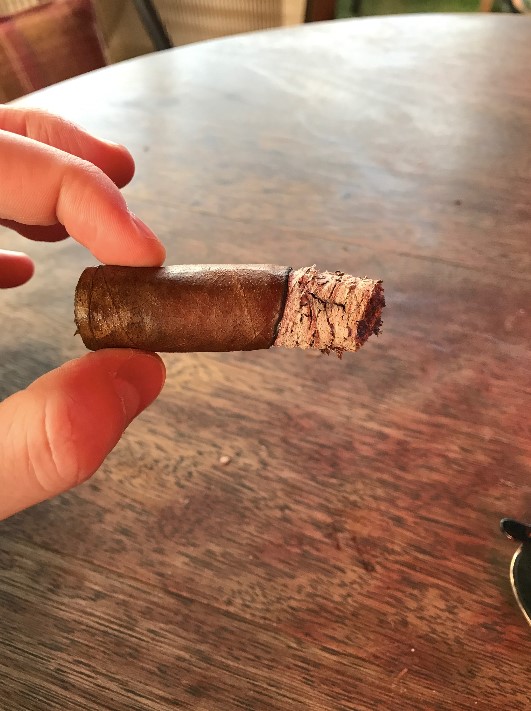 Last Third
The final third of the Gilberto Reserva returned to its former profile, however the strength knocked me completely. The intensity of the flavors even more so. Straight spice and dark earthy cocoa, the retro-hale provided a more complex version of the flavors, showing a bitter sweet coffee nuance followed by fresh vanilla pod. The complexity and diverse profile of notes at this stage really hit me and only emphasized my opinion of Oliva cigars.  I ended the cigar with roughly over an inch left, however this was only due the strength of the cigar.
Conclusion
Overall a thoroughly enjoyable experience. One which encapsulates the level of care and quality which goes into the cigars that Oliva produce. The burn was fantastic, remained razor sharp and held on for over an inch. Combustion was perfect from the first light and I didn't feel I had to be overly attentive towards keeping the burn sharp as it did a splendid job on its own. The Oliva Gilberto Reserva really impressed me, it was punchy with flavors and strength, It knocked me for ten (pun intended) and really showed consistency throughout which given the mass production of cigars in the current climate, is hard to find. Id dare say I'm even more of a fan of Oliva than before.
Hope you enjoyed the review and Happy Herfing
The Cigar Library.