Now that we're done with the sneak preview of IPCPR, let's take a look at what Day 1 at IPCPR will bring. We visited Altadis USA booth featuring new limited editions for Montecristo cigars, Romeo y Julieta, Oliva Cigars, Aging Room, and more.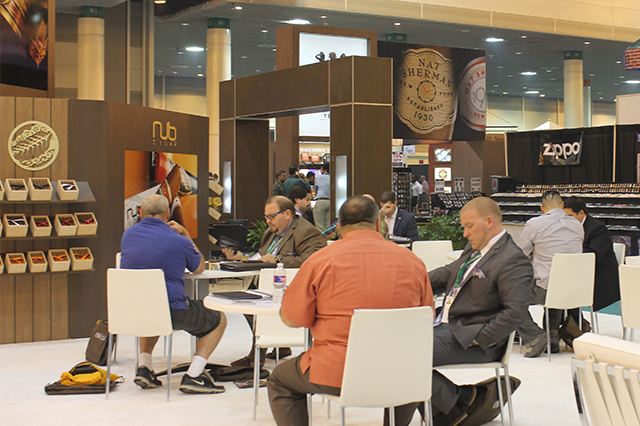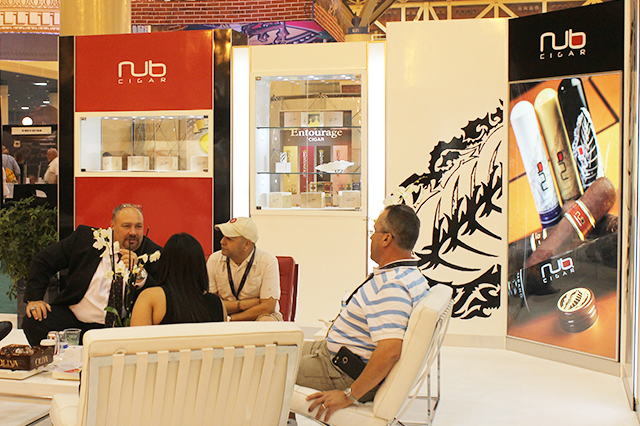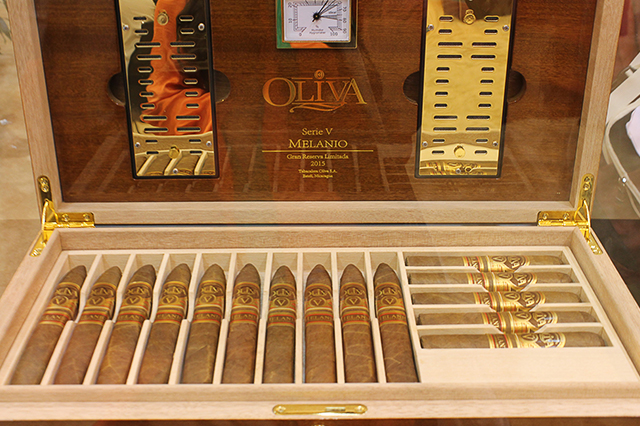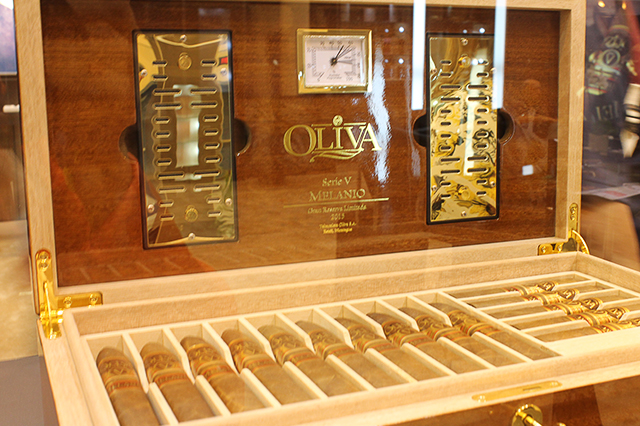 Although Oliva Cigar didn't introduce any new lines, it released a limited edition humidor of the Serie V Melanio. They are putting emphasis on one of the most sought-after cigar in the market. It was voted "Cigar of the Year" by Cigar Aficionado Magazine in 2014. This humidor includes 60 Serie V Melanio Cigars: 20 Figurado's, 20 Torpedo's, and 20 Robusto's.  The MSRP is $900. Expect the first humidor shipment to go out in the Fall of 2015.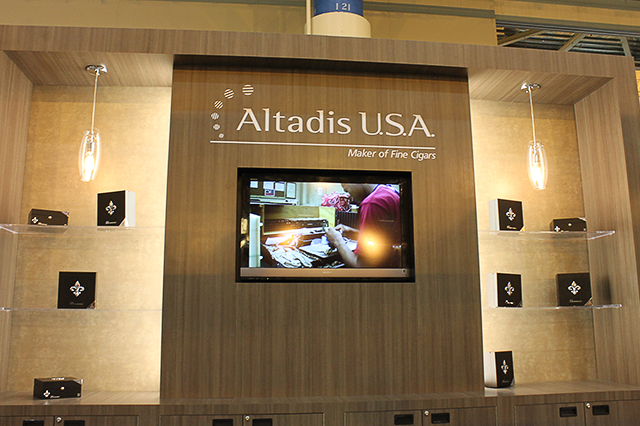 Altadis USA had some new and exciting cigars to display at the IPCPR event. The image above shows black cigar boxes to the right and left with a silver Montecristo logo, which is the new logo for the Montecristo 80th Anniversary cigar, a rare and limited edition cigar with exclusive Dominican Pilotoco tobacco.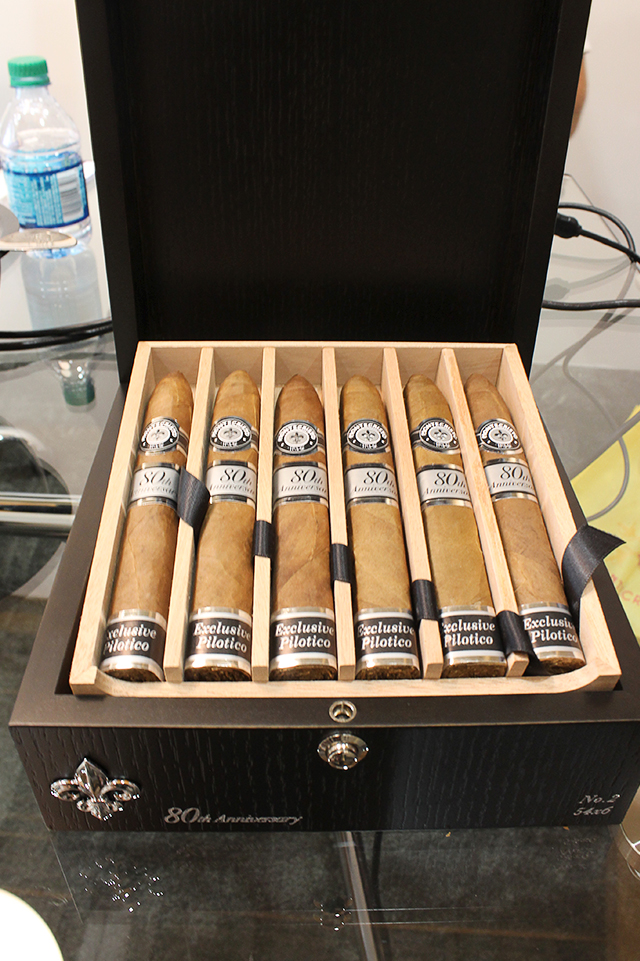 The wrapper is Ecuadorian Sumatra 2010 from Oliva Los Rios Crop. This rare and special wrapper was grown in Ecuador's Los Rios factory by the legendary tobacco expert, John Oliva. The tobacco leaves were fermented for a full year and bale-aged for four more years.
The binder is Dominican Olor which is a tobacco leaf praised by cigar makers. They help produce an even burn and have excellent blending qualities. The filler is Nicaraguan Viso, Nicaraguan Ligero and an exclusive, rare Dominican Pilotico.
The Montecristo 80th Anniversary cigar is a prized cigar grown from seeds personally brought by Pepe Mendez from Cuba as he fled the country. This cigar is rich, bold with complex flavors.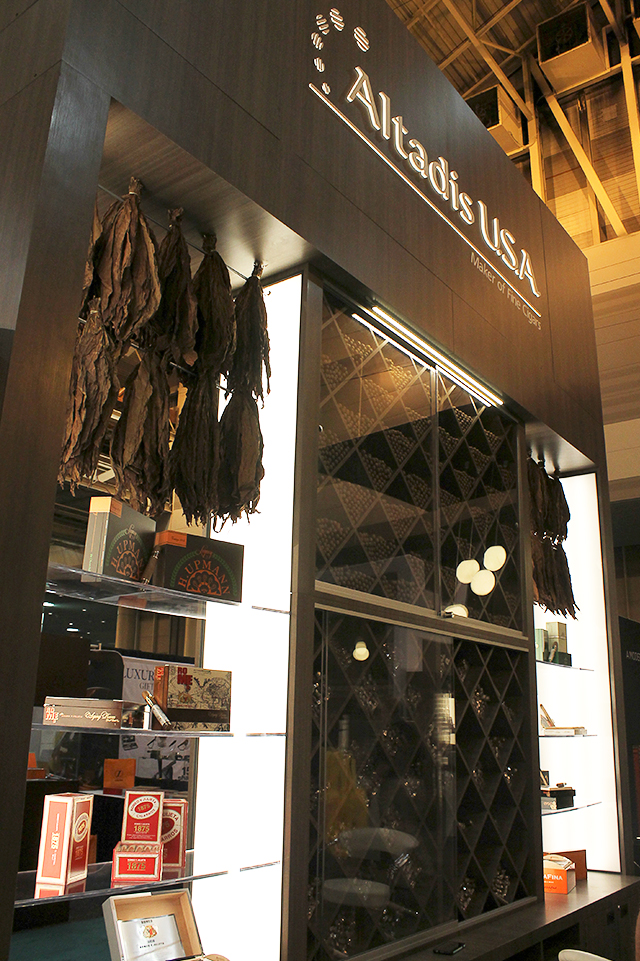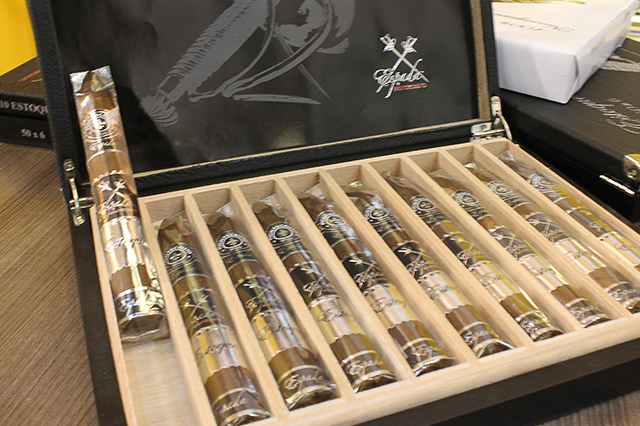 The Montecristo Espada Estoque, officially unveiled at the IPCPR 2015. If it's anything like the Montecristo Espada, then cigar connoisseur will be satisfied.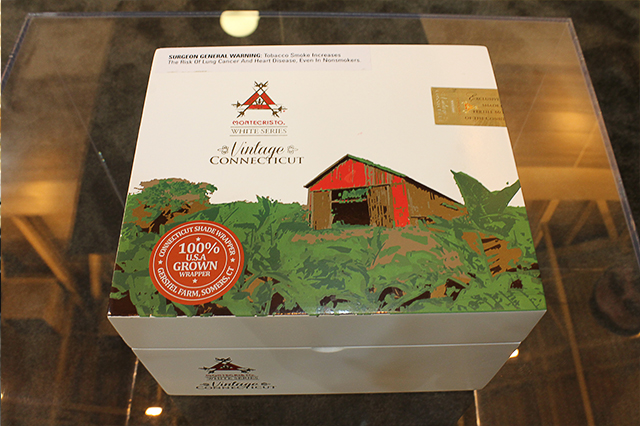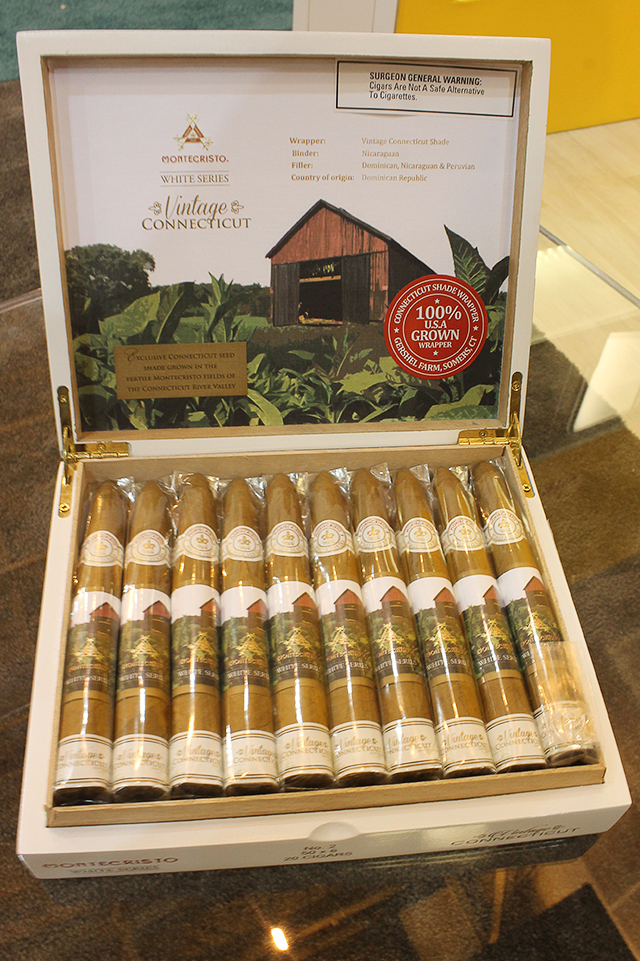 The Montecristo White Vintage Connecticut uses 100% USA grown tobacco leaves from Somers, CT.  These leaves are well known and highly sought after in the industry for providing a great quality wrapper and smoke.  Master blenders have used it for years to create a unique cigar.  The Montecristo White Vintage Connecticut cigar is a sophisticated smoke with rich and complex flavors.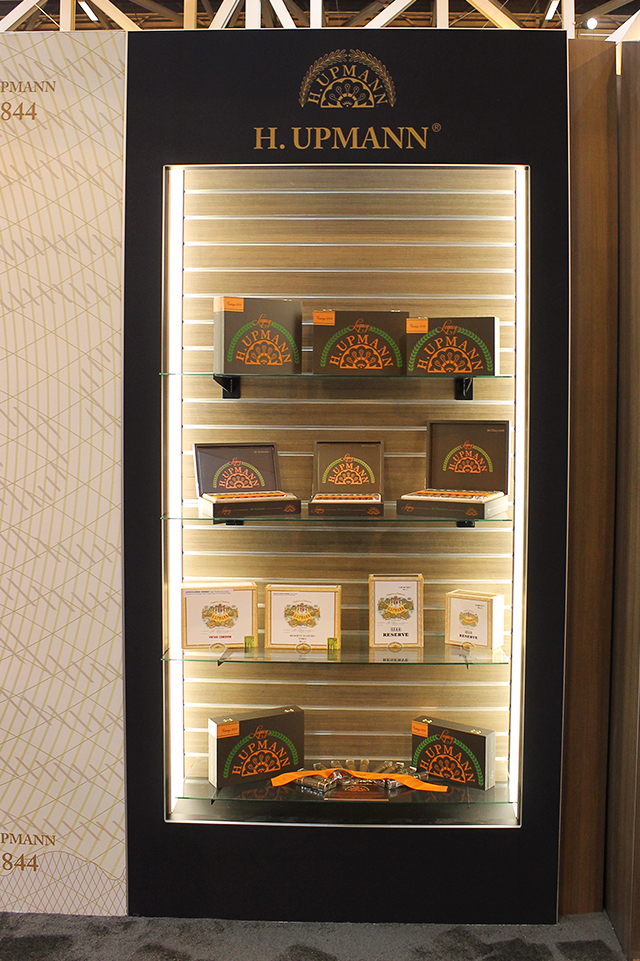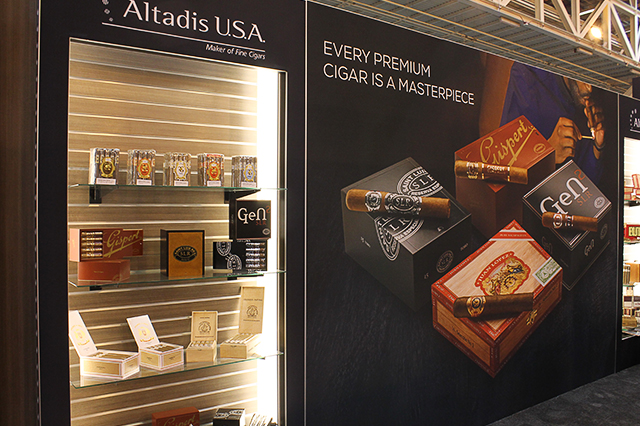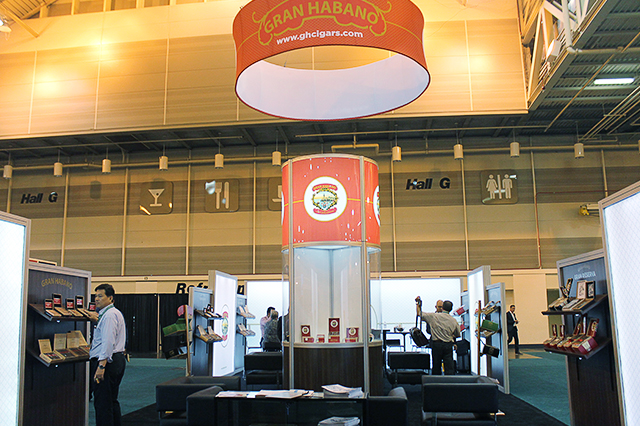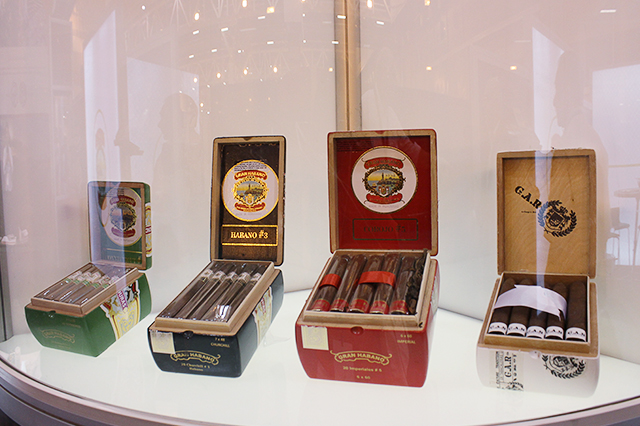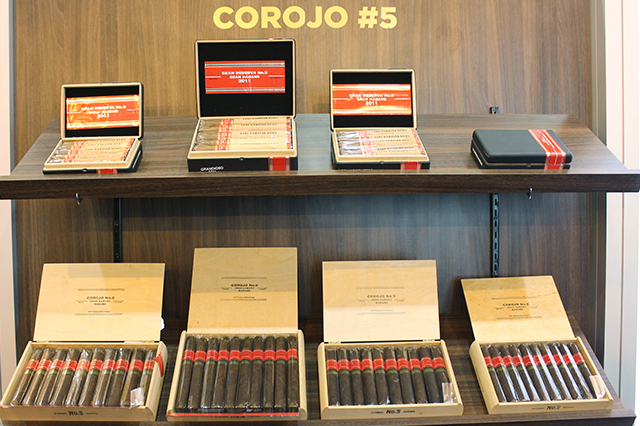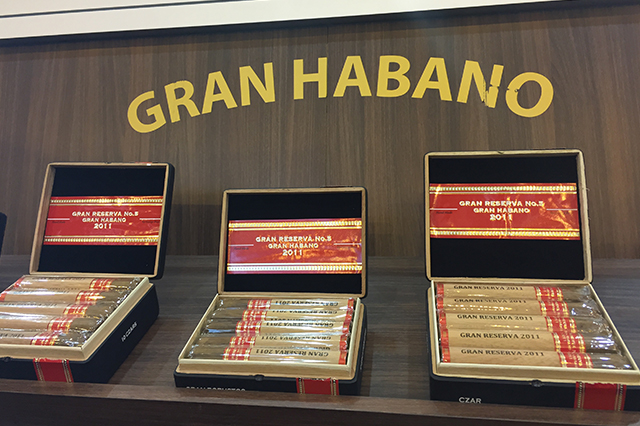 Gran Habano debuted their new Gran Reserva line, the Gran Reserva #5 2011. This is the fourth installment of the Gran Reserva line. The production for the cigar was made at the company's G.R. Tabacaleras Unidas, S.A. factory in Honduras.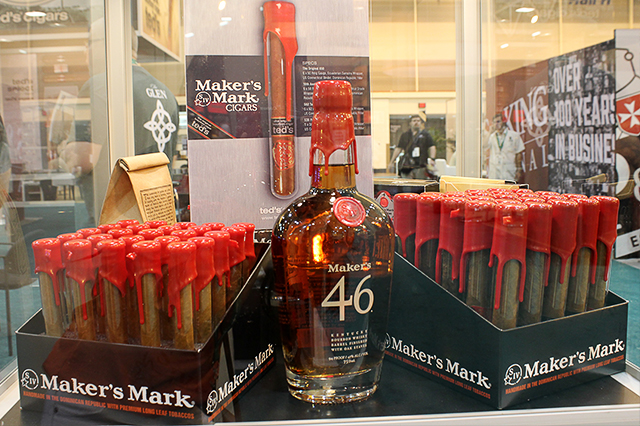 Maker's Mark cigars are crafted with Cuban-seed Dominican tobaccos with a Sumatra wrapper. Each cigar is closed in a glass tube and then hand-dipped in Maker's Mark signature red wax. Between the cigars is the Maker's Mark 46 Bourbon whisky.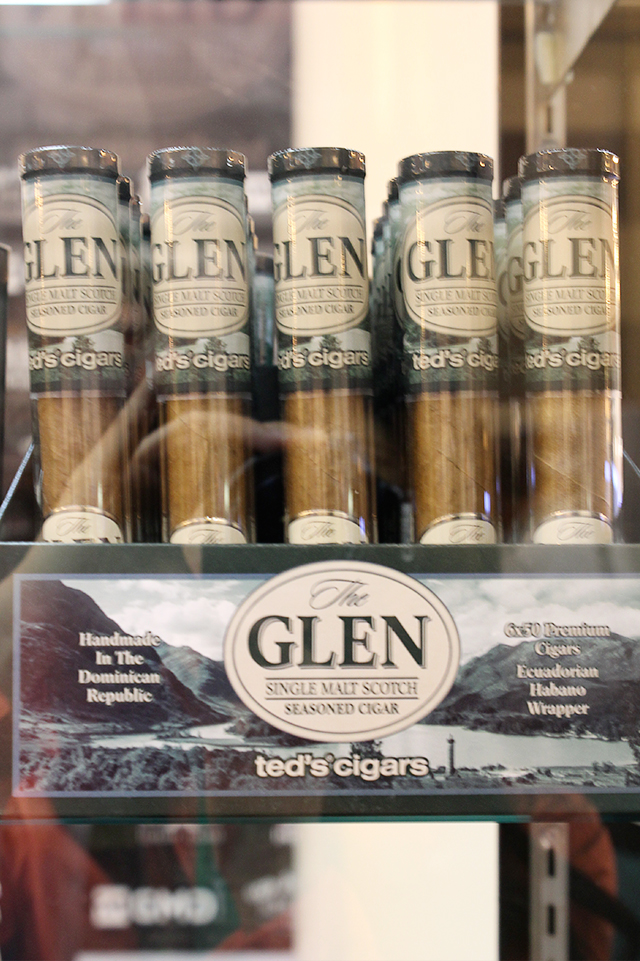 The Glen is a cigar infused with single malt Scotch whisky. It's handmade in the Dominican Republic by Ted's Cigars. If you love Scotch, this cigar is amazing!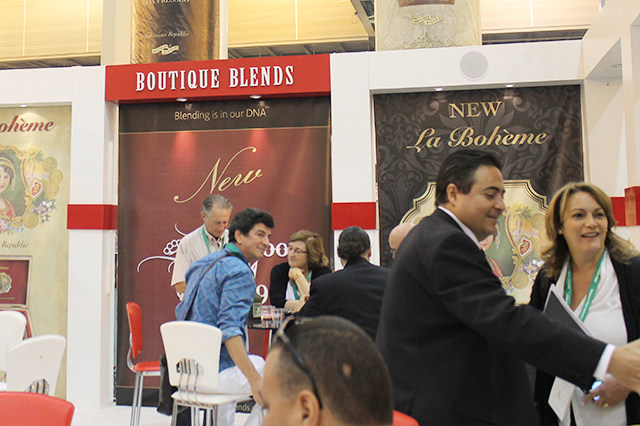 The Boutique Blends booth features Aging Room, La Boheme, and Swag Cigars. To the right of the picture, you can see Boutique Blends owner, Rafael Nodal greeting customers.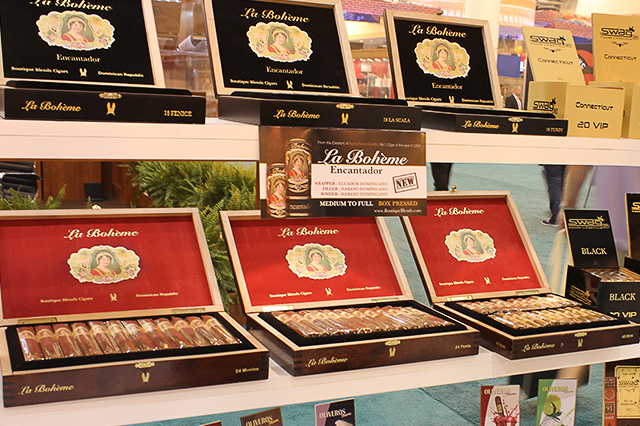 Boutique Blends showcased their new cigar, La Boheme Encantador. This will be a box-pressed cigar with a slightly different blend from the original La Boheme blend.
This is only the tip of the iceberg when it comes to the IPCPR. Next, we'll discuss Day 2 of the IPCPR event. We'll take a look at what General Cigars has to offer along with Rocky Patel, EP Carrillo, Arturo Fuente, and more.