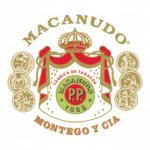 Cigar lovers around the world love to smoke a cigar that gives them satisfaction from a perfect taste. Macanudo has been a popular cigar brand since its inception in the US market. They are popular as one of the best selling cigar brands in America for over five decades. It received continuous praises and positive ratings from the popular cigar magazine "Cigar Aficionado."
Made of a silky, golden US Connecticut shade wrapper, the cigar provides cigar lovers ecstasy and happiness when smoked. Crafted elegantly with a Mexican binder and a Dominican-Mexican filler, the cigar produces a very unique taste and aroma. Introduced in the cigar market by General Cigar in 1971, Macanudo has a mild flavor. Initially, the cigar was made in Jamaica, but due to unfavorable conditions, the cigar is now made in the Dominican Republic.
The cigar has been made in the Dominican Republic with the finest Connecticut shade wrappers, twice-aged Dominican fillers that are mild yet flavorful, and binders that are grown in the San Andres Valley of Mexico. If you want a cigar to feel special and distinguished, you can't ignore the classiness of a Macanudo.