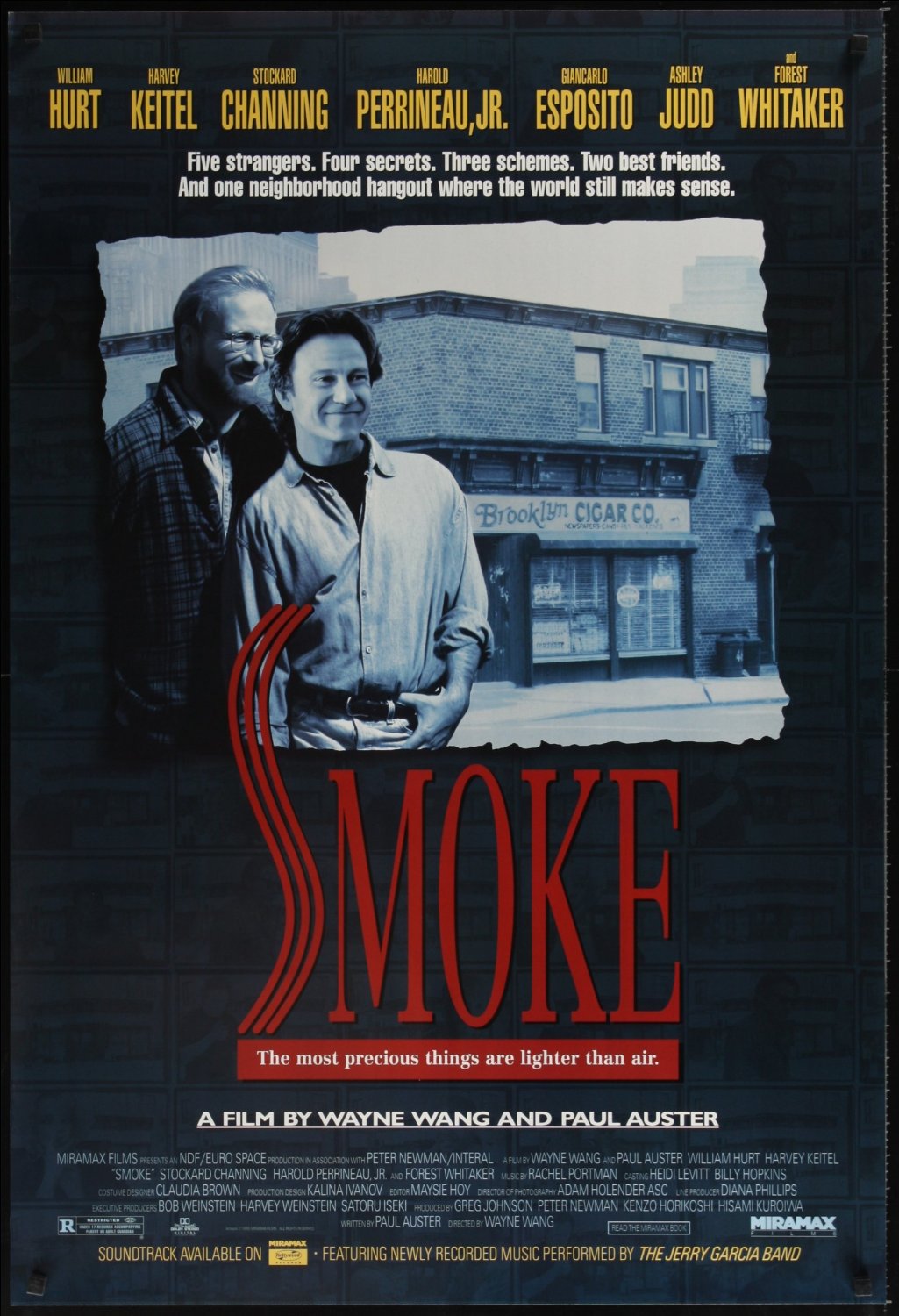 There are plenty of great cinema moments involving cigars. Will Smith chomping on a cigar after punching an alien to welcome it to earth, Hugh Jackman looking effortlessly cool as Wolverine smoking a stogie. Not to mention how often James Bond lights up a Churchill! Cigars can really punctuate certain moments of action or drama. There's even a certain aesthetic for any character in film who smokes a cigar, someone who's capable and dangerous But there are very few films about cigars, about what smoking means to people, about when a cigar can reflect how a person feels, and how they can be the perfect tool for introspection.
As you might have guessed, there is one such movie. And quite aptly, it's called Smoke. Smoke came out to mild fanfare back in 1995 but has since garnered cult status. The plot concerns Auggie (Harvey Kietel), owner of Brooklyn Cigar co. Auggie has owned the shop for twenty-seven years, and the film follows him and the people whose lives intersect with his own through the shop.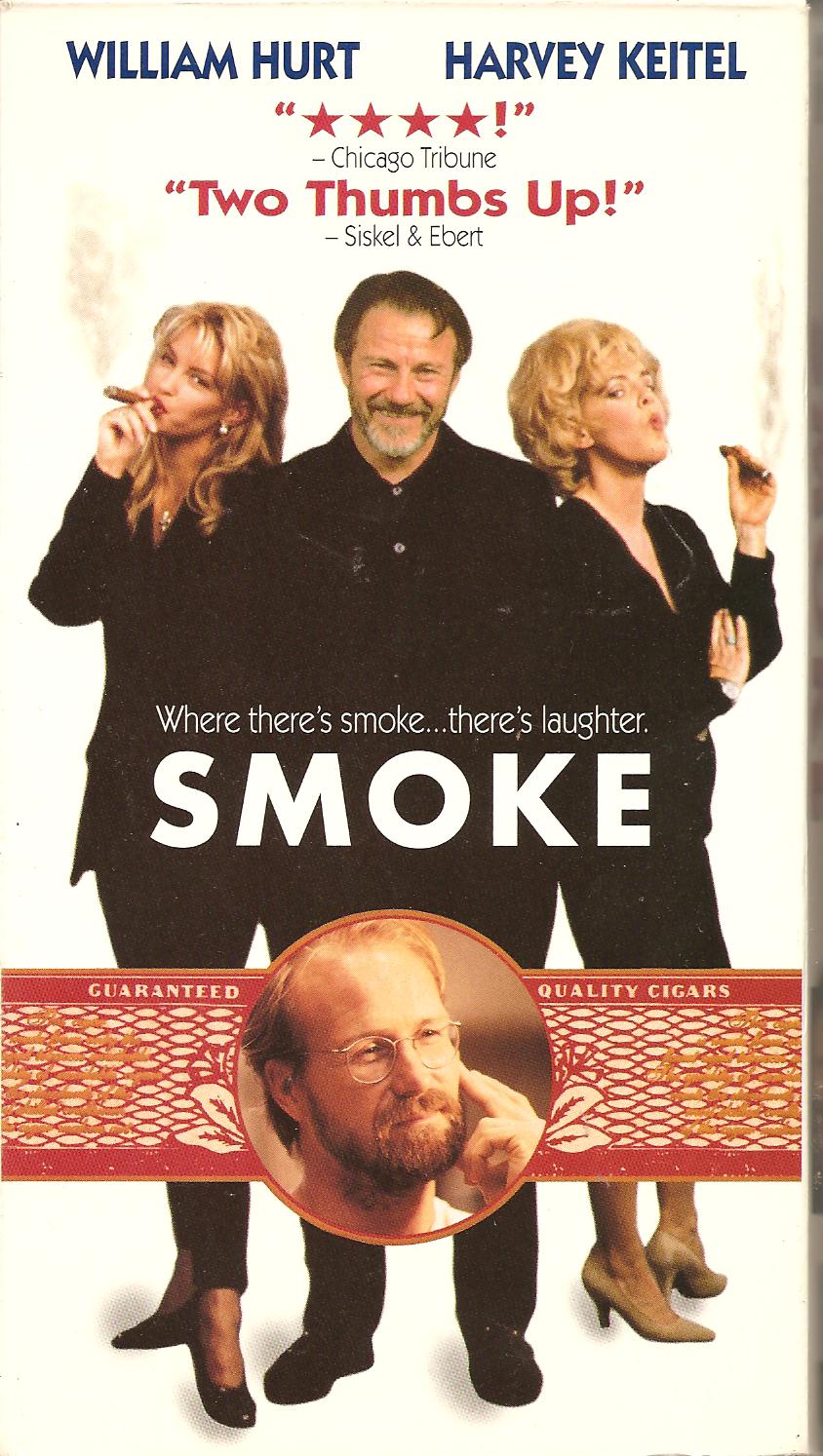 What makes smoke unique is that its premise doesn't just concern cigars, its entire plot and themes work only because of cigars. Throughout the film, we get a peek into the struggles of various customers and friends of Auggie but always reflected through cigars. One of his closest friends and best customers is Paul (William Hurt), a writer grieving the loss of his wife. When the two of them talk, it's always over cigars. It becomes clear that cigars are what allows them to talk, and allows Paul to open up about his pain. Auggie knows that, and that's why he always brings cigars whenever he visits Paul. The very act of smoking becomes a bonding experience, just as it does in real life. The way that taking a draw forms a natural pause in the conversation, the stimulating effect tobacco has on the mind while simultaneously relaxing the smoker, it's an excellent way to get closer to someone. The fact that there's a scene where smoking a cigar facilitates an emotional breakthrough for two close friends shows the screenwriter's understanding of what a cigar can mean.
Smoke was shown to be by someone near and dear, and of course, the whole time we were enjoying some Romeo Y Julieta 1875 Nicaragua Connecticut Churchill's. It was one of the best nights I had in the entirety of 2020. I recommend the movie Smoke tremendously, but I recommend watching it with some you can simultaneously smoke with. After all, a cigar is only as good as the memories you make while smoking it.
Looking where to buy cigars? Mike's delivers near and far!