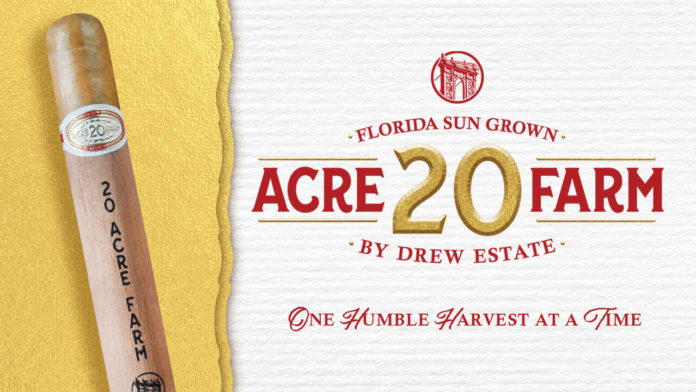 Drew Estates has always been keen on innovation, going above and beyond to always be on the cutting edge. This week, we wanted to spotlight a blend that not only epitomizes their commitment to innovation but just so happens to come from our very own home state of Florida.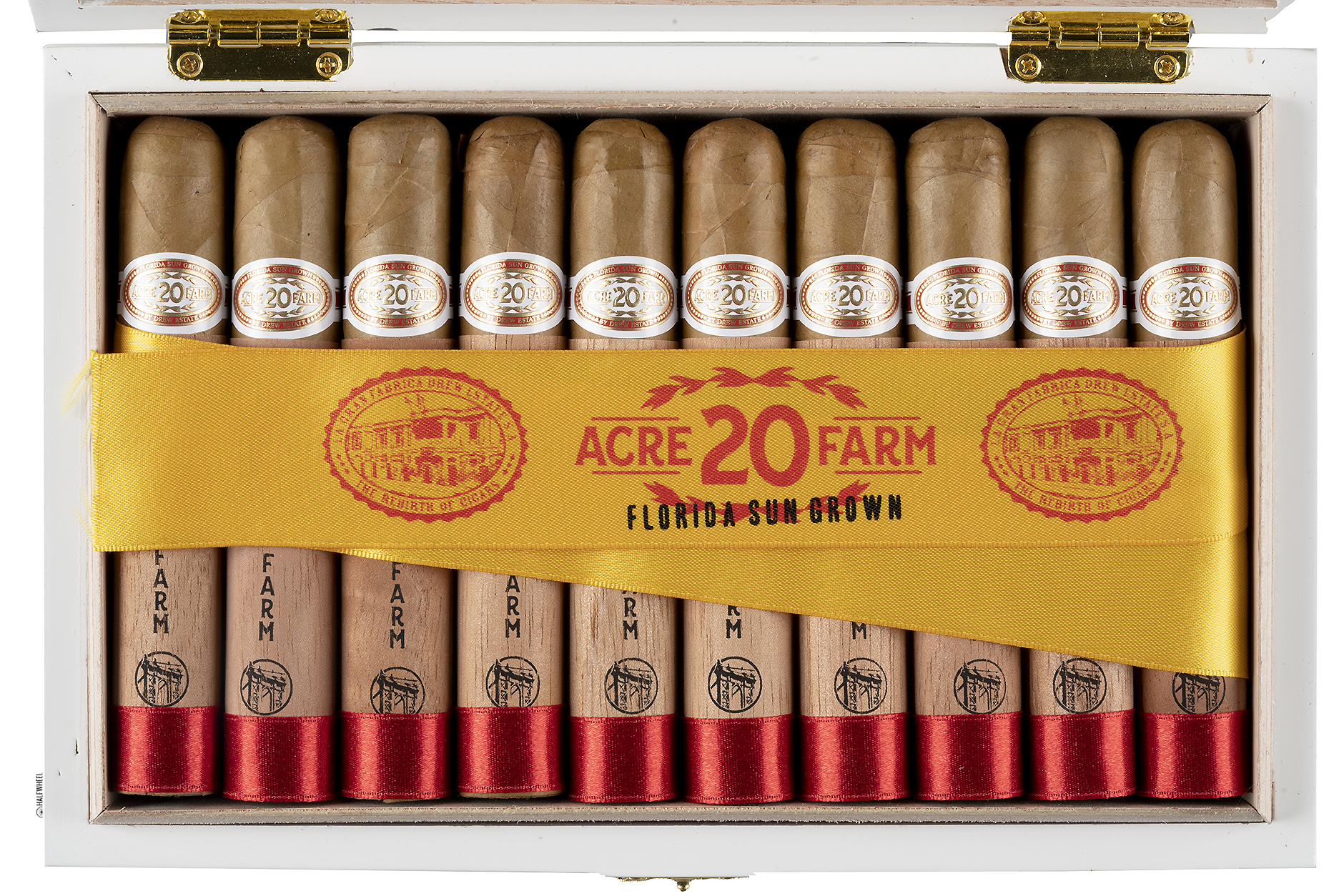 20 Acre Farm by Drew Estate is rooted in the rich history of Florida tobacco. After the embargo, many of the best Cuban tobacconists took their talents to the sunshine state, causing a boom in the industry that helped introduce cigars on mass to America. While most manufacturers have moved to Nicaragua, the Dominican Republic, or various other nations, Drew Estates decided to return to Florida for 20 Acre Farm.
True to the name, the tobacco for these cigars is grown on an exclusive 20-acre farm here in central Florida. Taking full advantage of the state's climate, 20 Acre is a glorious sun-grown blend bursting with natural sweetness in addition to its robust medium-bodied profile. All of it is complemented by notes of white pepper and citrus.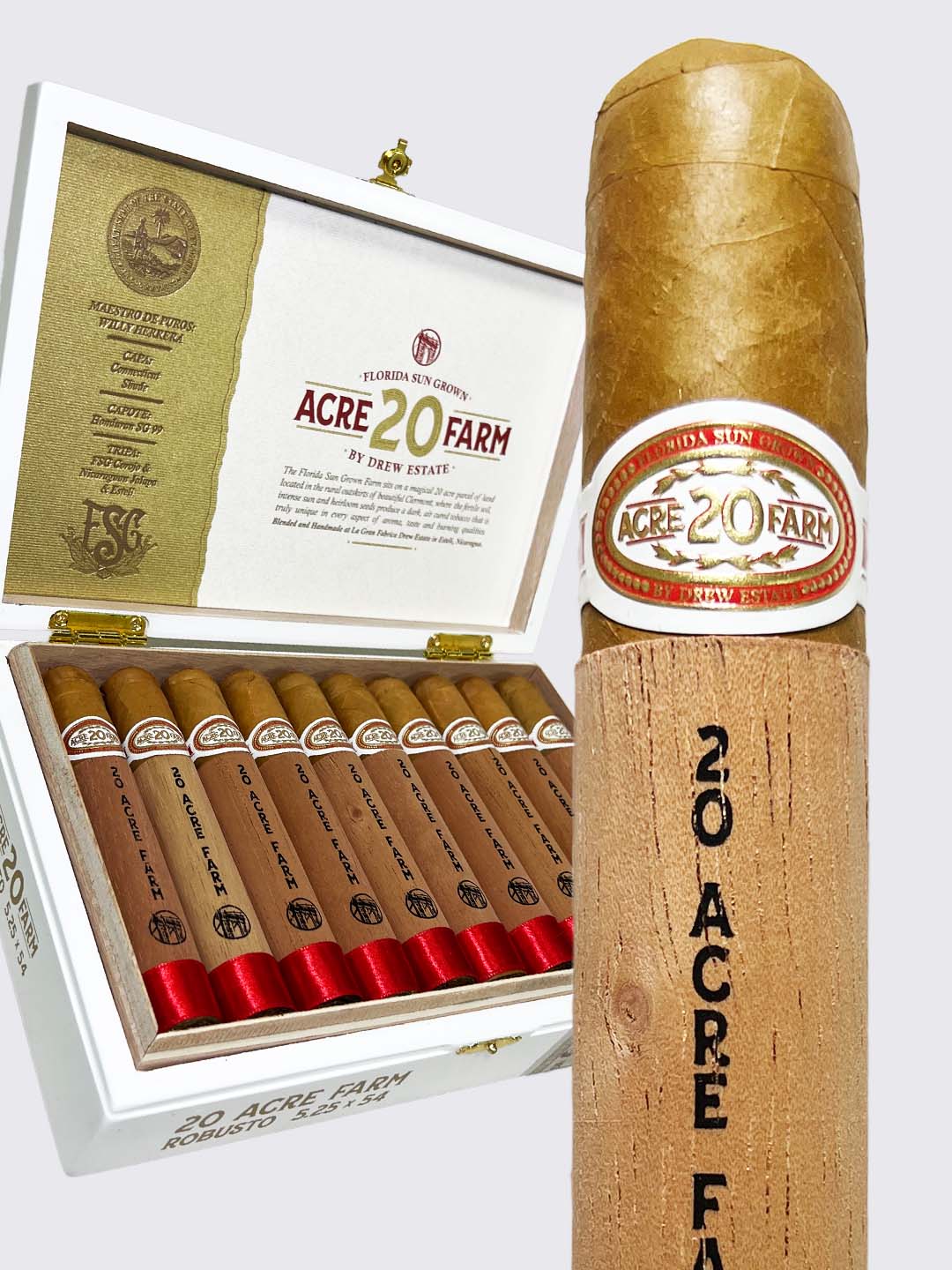 20 Acre hopes to be a trailblazer for other brands to begin growing in Florida. After smoking a few, I definitely think they're onto something. Maybe the next time I'm driving home on the 826, I'll pass a few up-and-coming tobacco farms on my way.
Wondering where to buy cigars? Mike's delivers near and far!