It's the most wonderful time of year once again, where families and friends gather, warm regards are given, and gifts are joyously exchanged. No matter what you celebrate this festive season, we've selected just the right presents for that picky cigar lover in your life!
Arturo Fuente Casa Cuba Ashtray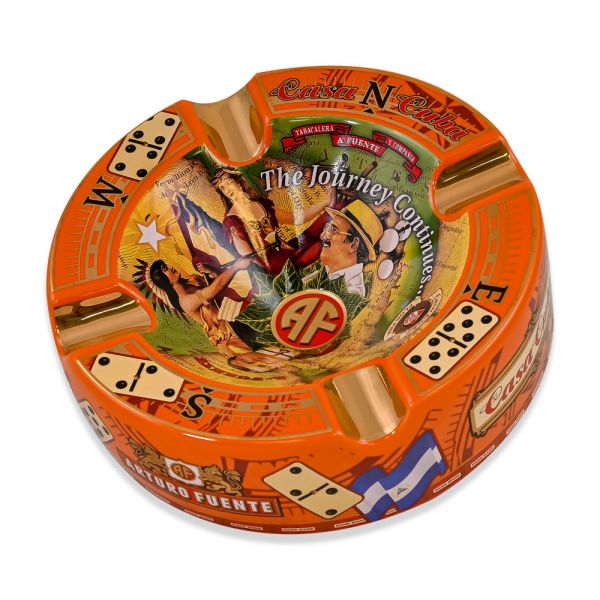 To kickstart a smoking session, you need three things: a cutter, a lighter, and a place to ash the cigar. As it happens, we have all three on this list, starting with this vibrantly decorative Arturo Fuente Casa Cuba ashtray. A colorful addition to any collection, this lovely ashtray is emblazoned with the Arturo Fuente logo and makes a perfect combination gift with one of their trademark cigars. Buy here.
Romeo y Julieta Miami Deco Travel Humidor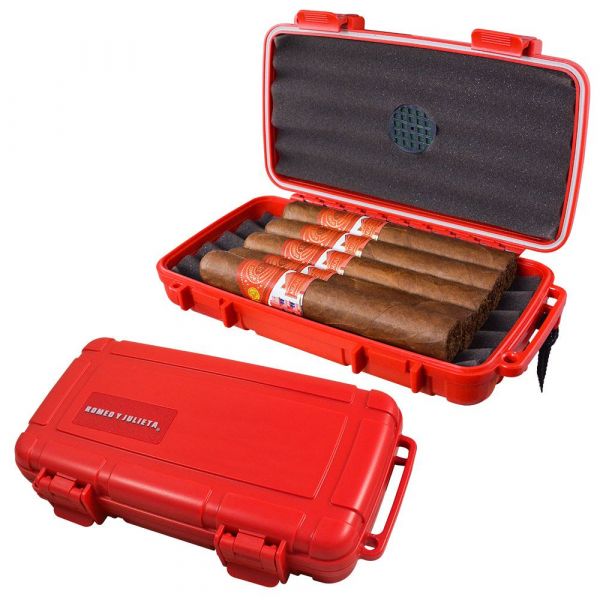 Mike's Cigars is proud to be the home of the new Miami Deco line of cigars, as we were founded right here in The Magic City! In addition to five deliciously spicy Romeo Y Julieta Miami Deco, whoever revives this gift will have a working humidor they can take anywhere! Buy here.
Vertigo Big Buddha Quad Torch Lighter with Punch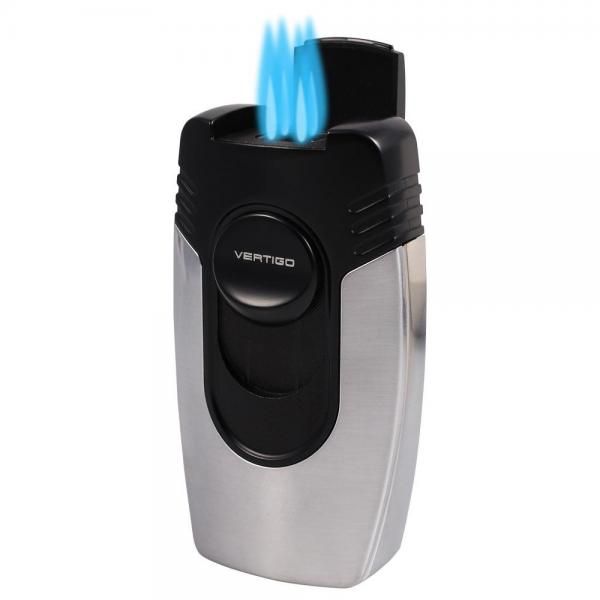 Vertigo has been doing amazing things with lighters in recent years, continually surpassing their own standards with new technology. The Big Buddha is one of their best offerings, sporting four instantly sparking flames and a built-in punch cutter to instantly light any cigar. Buy here.
My Father Humidor Deluxe – Pepin Garcia 70th Birthday Limited Edition Humidor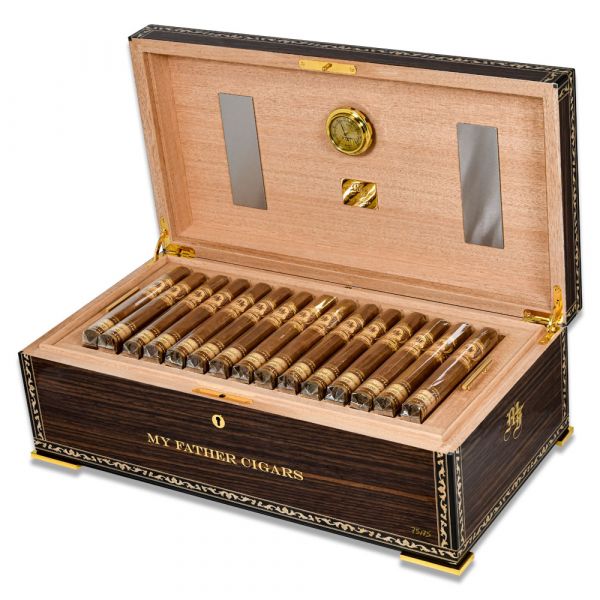 The absolute pinnacle of refined smoking, this top-of-the-line humidor comes fully stocked with over one hundred specially designed cigars that can't be found anywhere else. An excellent choice for any long-time collector or fan of high-end, luxury boutique cigars. Buy here.
Montecristo White Toro Cigars Whiskey Gift Set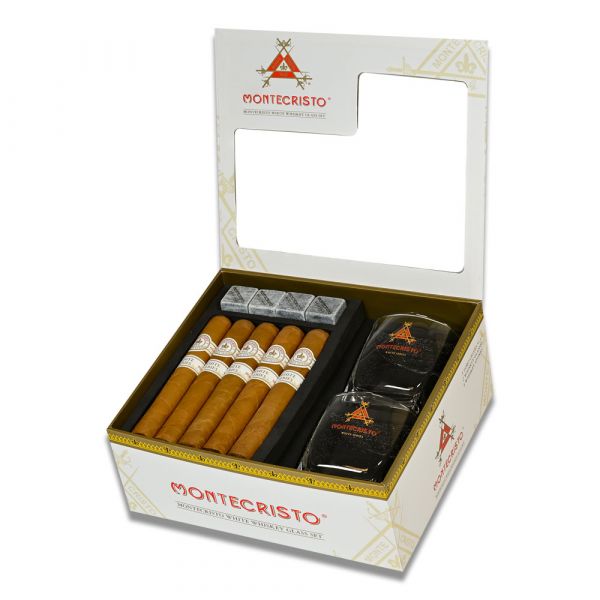 What would whiskey be without cigars? What would cigars be without whiskey? Include a bottle of something nice, and whoever gets this gift set won't have to answer either question. Our personal recommendation, a bottle of Maker's Mark Whiskey compliments the creamy flavors of the Montecristo White. Buy here.
Montecristo Toro Sampler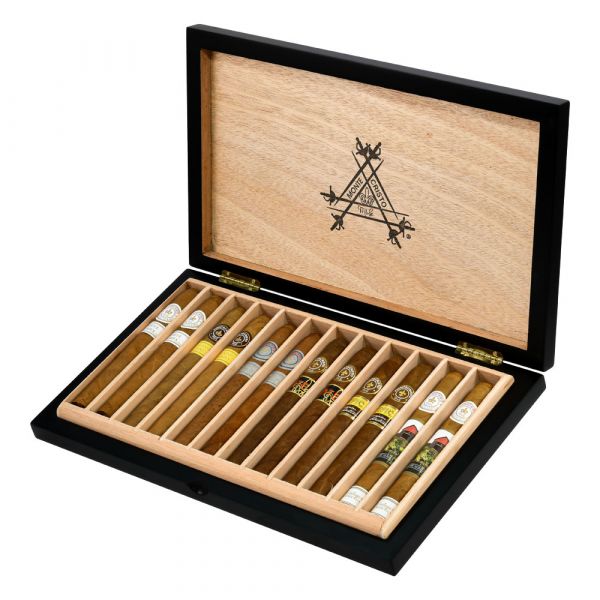 Montecristo is one of the signature cigar brands. Ask someone on the street to name a cigar, and chances are they'll come up with either a Macanudo, a Cohiba, or a Montecristo. This Sampler has twelve of their best sticks all arranged for your perusal. The ideal gift for any fan of the Montecristo line. Buy here.
Cohiba Wood Ashtray with Cigars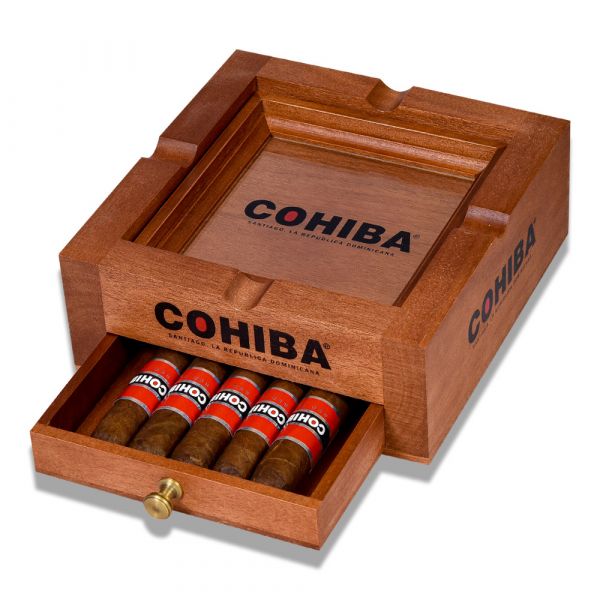 Cohiba is for many, the quintessential name in cigars. This classical wooden ashtray comes with five of Cohiba's world-famous Robustos, as well as an organized wooden ashtray with a detachable tray and drawer to store cutters and lighters. Perfect for smokers who value authenticity. Buy here.
Oliva Serie V Variety Sampler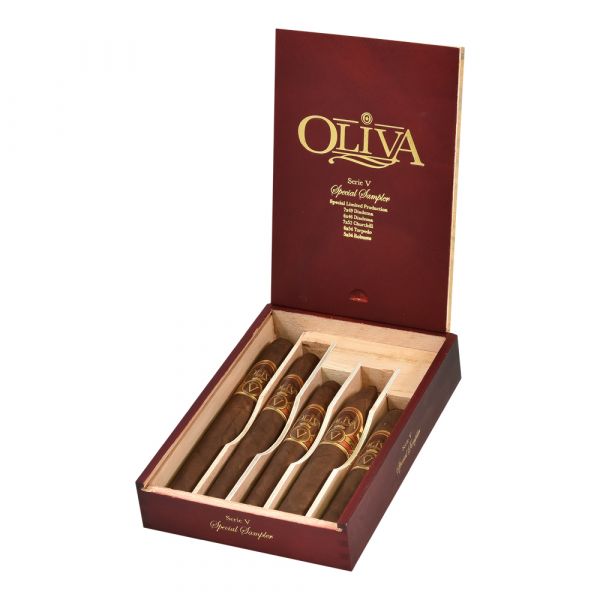 If you've never smoked an Oliva, you don't know what you're missing. The modern gold standard in premium cigars, any aficionado will appreciate this sumptuous sampler of their most superb smokes. Coming in five distinct vitolas, whoever receives this sampler will be taken on a journey by its distinctive, award-winning blend. Buy here.
Rocky Patel Lighter Envoy 5 Torch Lighter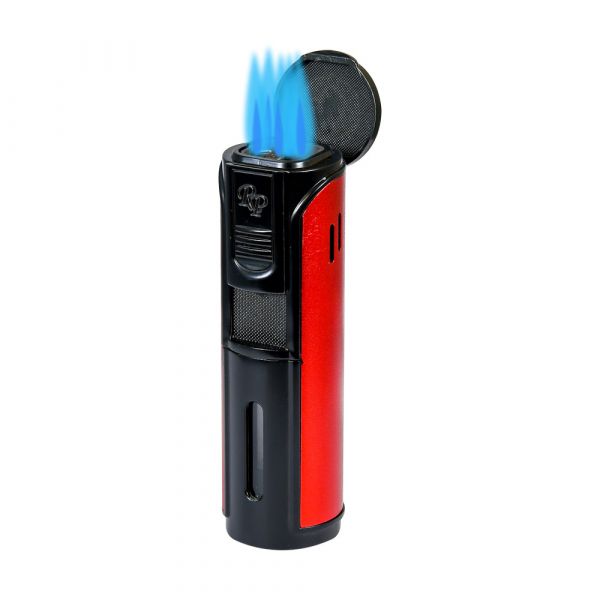 A sleek marvel of engineering, the Rocky Patel Envoy 5 Torch Lighter can spark up a cigar in even the harshest of circumstances. Wind-resistant, with a built-in punch cutter and clear fuel window, and perfectly sized to fit in your pocket, the cigar lover in your life will love this A+ grade lighter. Buy here.
Davidoff Gift Selection Robusto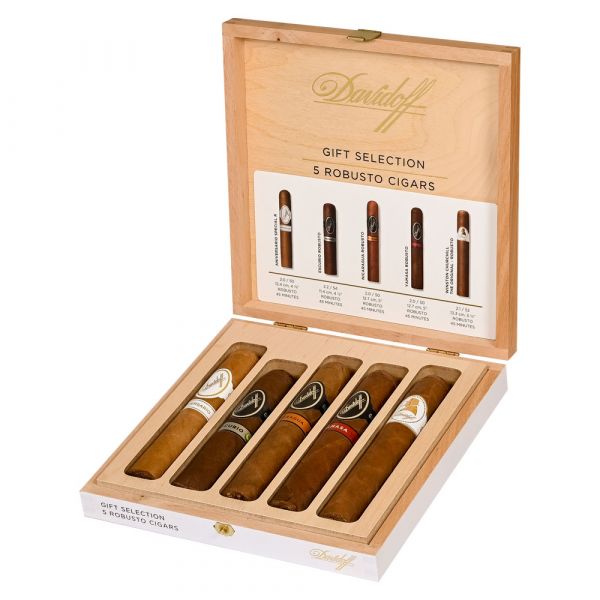 Davidoff is the brand that helped redefine luxury in the cigar world, and this sampler is all the proof you need, Each Robusto is a work of tobacco blended art, having scored high marks from the critics at Cigar aficionado every time. This gift selection is practically guaranteed to put a smile on whoever receives it. Buy here.
Looking where to buy cigars? Mike's delivers near and far!