Camacho has always been known for being bold. Taking powerful tobaccos and turning them in to superbly bold yet flavorful cigars. Camacho took a turn this year to cigar enthusiast surprise, by releasing the Camacho BXP Series (Box Pressed). The Camacho BXP Series is an offshoot extension of their core lines, Connecticut, Corojo and Ecuador. Each line currently has three traditional sizes, Robusto (5×50), Toro (6×50) and Gordo (6×60).
Follow me as I smoke and review the new Connecticut BXP!
Specs:
Made By: Camacho
Country: Honduras
Wrapper: Ecuadoran Connecticut-seed
Binder: Corojo
Filler: Aleman Ligero, Pennsylvania Broadleaf, Generoso
Factory: Diadema Cigars de Honduras, S.A., Oettinger Davidoff's Camacho factory in Danlí, Honduras.
Strength: Mild
Ring Gauge: 50
Length: 5
Time: 4:00pm-5:40pm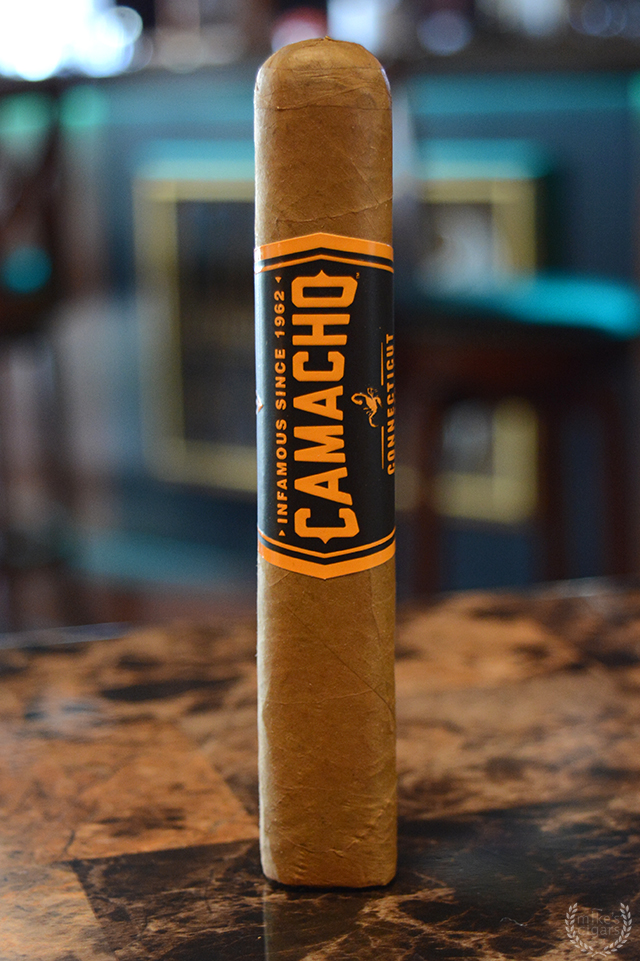 First Impression:
First thing that stands out is its smooth, box-pressed shape. The construction of the box press is excellent and gives me the first impression that it's a well-constructed cigar. Finished in a semi-oily Connecticut wrapper, it looks smooth and delicious like a cappuccino. Rounded at the top and sealed with a triple cap, as you go down the cigar you notice some thin, visible veins through-out the wrapper but nothing that will impact the smoke.
A relaxing aroma of dry cherry, vanilla, nuts, and some hey permeate from the foot of the cigar. The stogie has an excellent firm, feel yet soft. It's supple to the touch and feels like it will have a nice draw with no knots inside. A cold draw proves this to be true as it was effortless and provided a taste similar to the aromas I could smell from the tobacco.
Updating its existing blends, Camacho added Pennsylvania broadleaf tobacco to the fillers of each blend. "It's really more so for the intense taste experience that the broadleaf gives you," said Dylan Austin, vice president of marketing for Camacho cigars. "It is a strong tobacco, in many cases much more intense than our Authentic Corojo (varies on the priming), which is the cornerstone to almost all of our blends."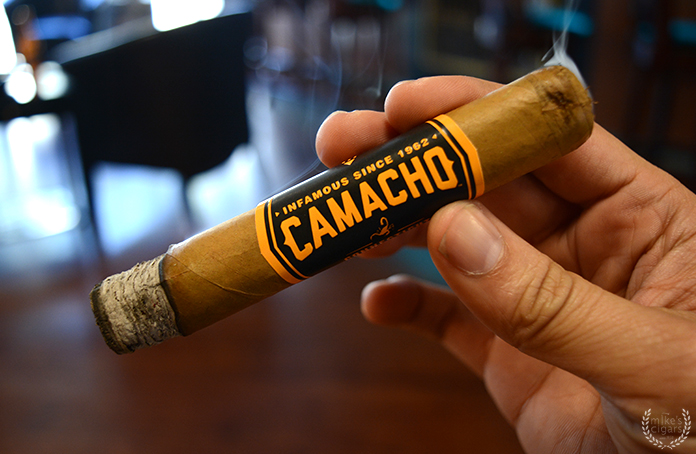 First Third:
My first draw of the Connecticut BXP has a wonderful burst of rich, creamy flavors, hints of hay, and cedar compliments the smooth creaminess and rich earthy tones. Each puff provides and effortless draw of flavorful and complex smoke. As I continue smoking the cigar, I note the burn is balanced and the construction is superb so far.
The first retrohale provides a creamy, nutty nuances with hints of cedar and white pepper. During the end of the first third, I pick up surprising hints of raisin, bringing a sweetness to the flavor profile. After each puff, there's a satisfying taste of cedar and vanilla that would pair great with a red wine or cognac.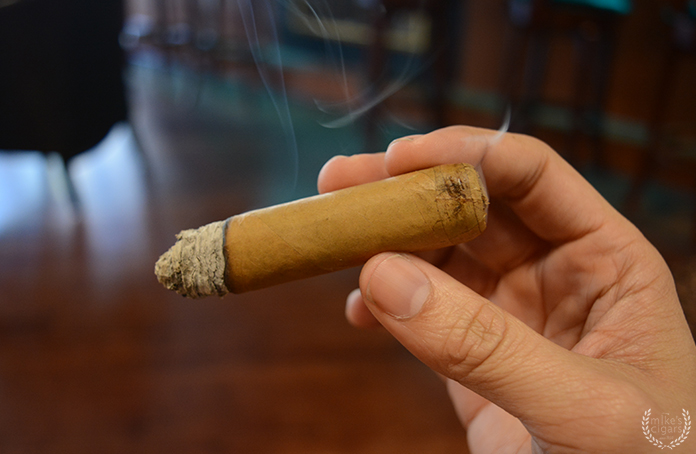 Second Third:
Smoking the second third, notes of white pepper continue to develop adding a sensation and enhancing the nuances of cream, cedar and dry citrus. I had a nice solid ash developing going into second third until it accidentally fell on my jeans (creating a mess of course!). The burn continues to be excellent while each puff feels effortless in this medium-body smoke.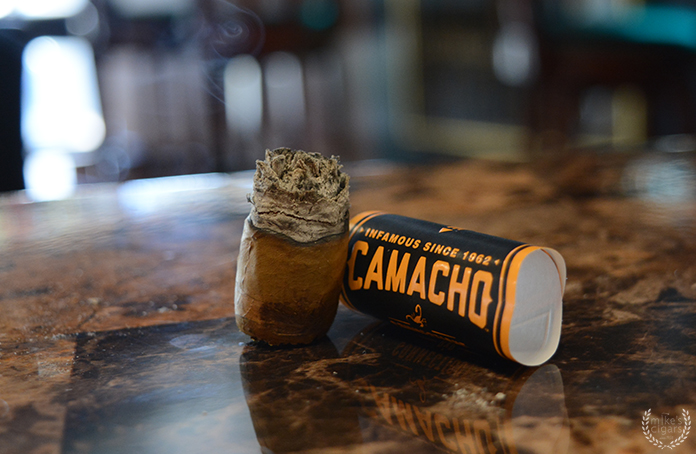 Last Third:
Coming into the last third the draw has been impressive. Notes of earth, hay, vanilla, and pepper have slightly increased in intensity. My final retrohale had a nice burst of white pepper with hints of cedar to round off the smoke. There are still notes of citrus but are quickly dominated by notes of robust pepper. In the final inches of the smoke, the cigar becomes sponge-like and it starts to heat-up turning the smoke to bitter notes although it was still some-what enjoyable.
Summary:
The burn and construction are great. The Ecuadorian Connecticut-seed tobacco was prevalent through-out the smoking experience while being complimented with an array of notes. The Pennsylvania broadleaf added to the experience of the smoke it never was dominant and became quite complimentary after the first-third.
This is a great cigars for beginners or even more experienced smokers. Overall, it was a fantastic cigar those who smoke it will love the smooth and flavorful complexity of this cigar. The price-point is good for a cigar of this caliber under $10. The smoke time was an hour and 40 minutes. My only complaint is that I didn't have red wine or cognac to compliment the smoke but I will when I try the Corojo or Ecuador BXP. To purchase the Camacho Connecticut BXP, click here.