In the 1960s, Pepe Mendez traveled the world for two years, seeking the perfect conditions to grow tobacco. He finally found the perfect place in the Dominican Republic, where he fell in love with both the soil and the climate.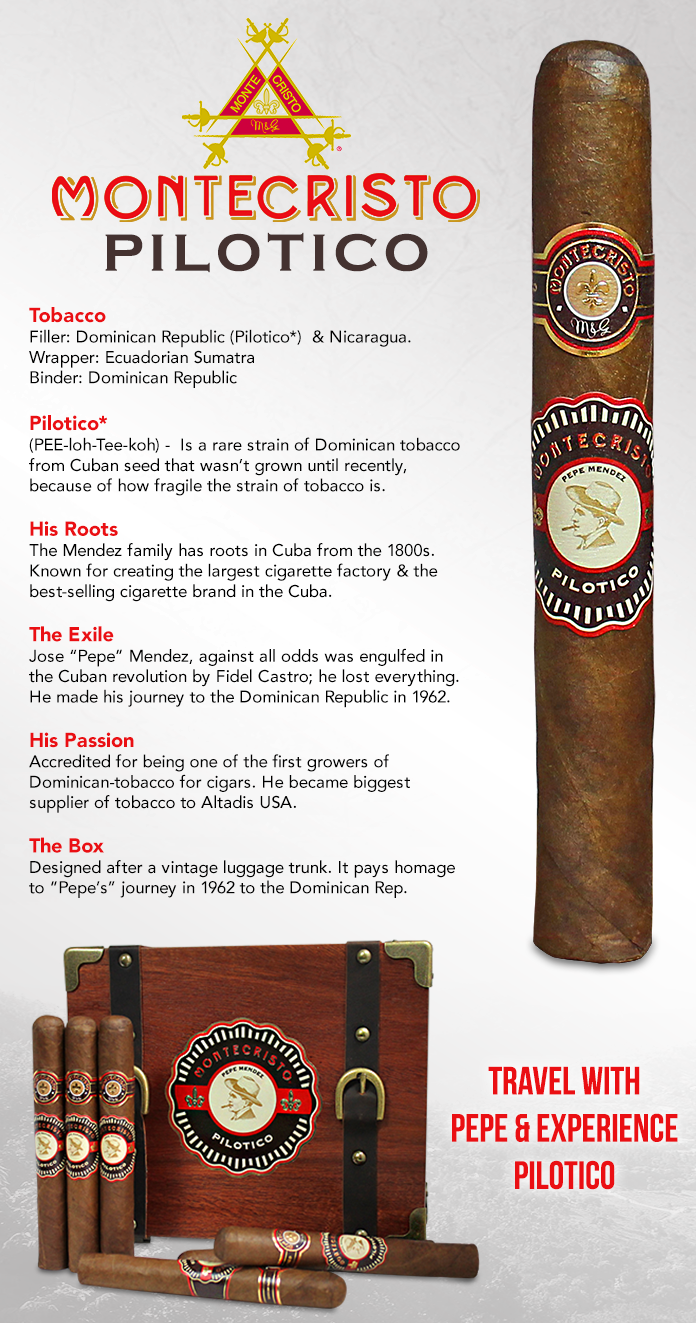 Mendez was a knowledgeable, determined, and passionate pioneer. He brought his tobacco heritage along with those Cuban seeds to the Dominican Republic. They used the classic Cuban methods for processing premium tobaccos that included:
Special selection and grading of tobacco: Pepe Mendez established more than 20 different grades based on specific criteria of tobacco leaf uniformity and quality.
Fermentation: Pepe extended the fermentation process that enhanced the richness and complexity of Dominican tobaccos.
Curing and Aging: Don Pepe established strict controls over the environmental factors. During the curing and aging processes, the tobaccos produce better consistency and cleanliness of flavors.
Tobacco
The Dominican Pilotico's complex and robust smoke features an Ecuadorian Sumatra wrapper, Dominican binder, and both Nicaraguan and Dominican Pilotico filler. The cigar has rich notes of nutty, leathery, and sweet-tasting profile. It's a robust and delicious aroma for the Montecristo Pilotico making it a must-try smoke.