Macanudo Vintage 1988 brings a whole other level to the bestselling premium cigar brand in the US. From the days before the cigar boom General cigar company kept away some of its very best tobacco because the quality did not match the quantity.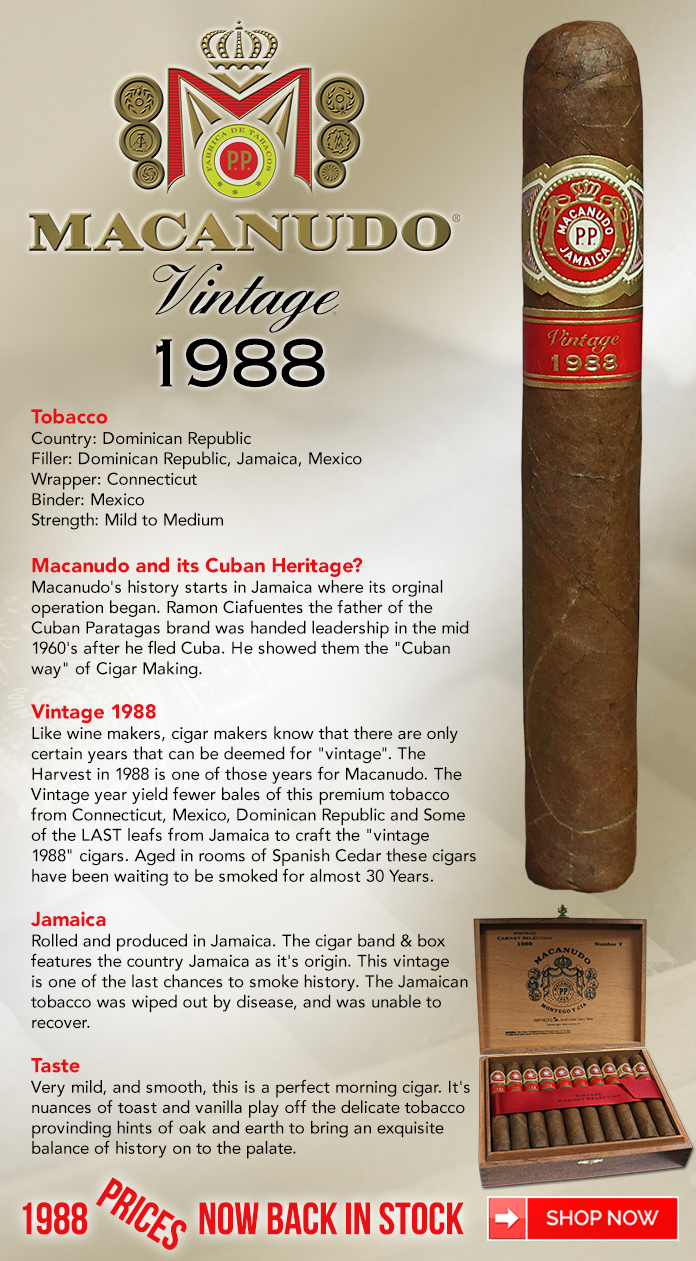 Taste
Very mild, and smooth, this is a perfect morning cigar. It's nuances of toast and vanilla play off the delicate tobacco providing hints of oak and earth to bring an exquisite balance of history on to the palate.
Tobacco
Country: Dominican Republic
Filler: Dominican Republic, Jamaica, Mexico
Wrapper: ConnecticutBinder: Mexico
Strength: Mild to Medium
Bringing the past to present and maintaining the same price is quite a feat with this exceptional cigar. Aged for over 30 years the Macanudo Vintage 1988 is solid and only got better like a fine wine!