Ever wonder how tobacco leaves are grown then turned into those precious cigars you enjoy to smoke? On day 2 of the Connecticut Farm Tour, we went to visit the farms for an exclusive look to see how they cure tobacco leaves.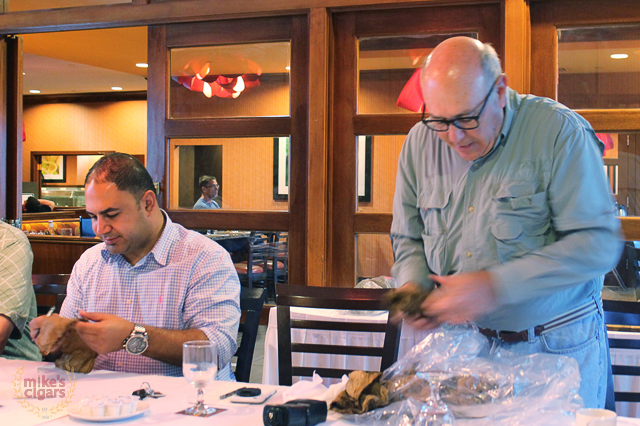 After arriving at the Altadis USA Connecticut Farm and getting familiar with everyone, the next day we had a morning tobacco seminar. VP of Tobacco for Altadis USA, Larry Palombo brought samples of different tobaccos for us to examine and critique.
Mr. Palombo discussed the process of growing and to cultivating the best wrapper. In this picture, he is showing a broadleaf which is a heavy duty tobacco worth $8 a pound. Although the price is more than reasonable, it is of poor quality with thick, profound veins. He also discussed the delicate process it takes to successfully grow Connecticut shade tobacco and why its value is so comparatively high.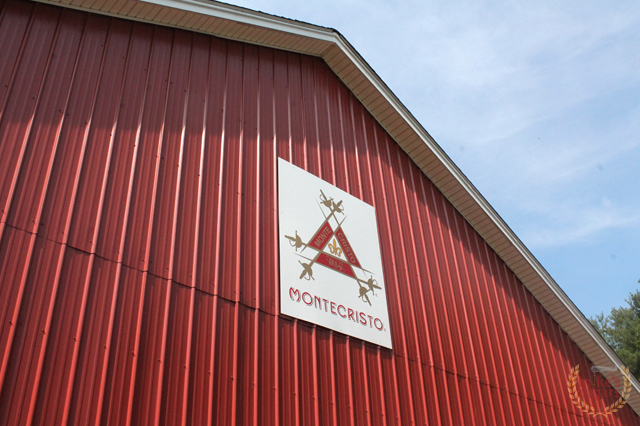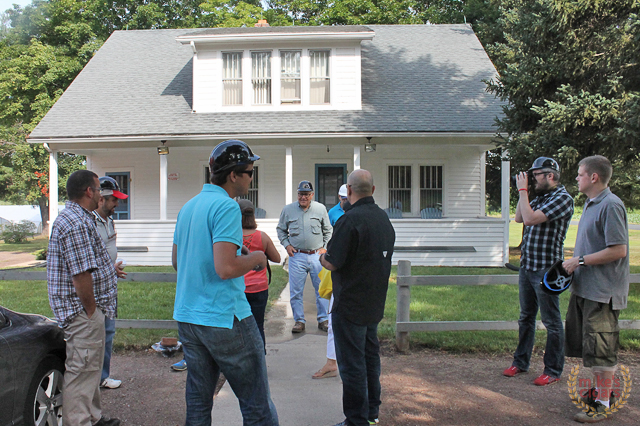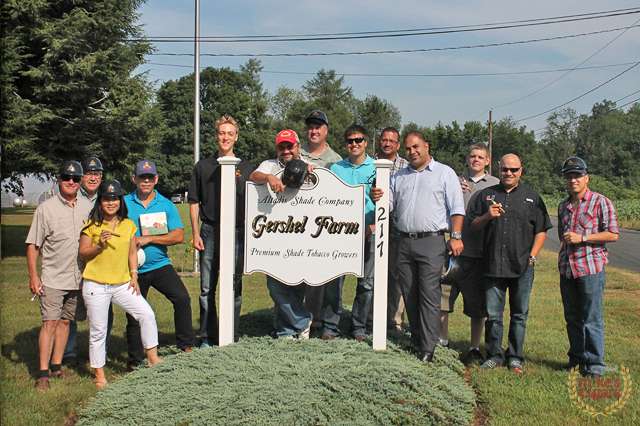 After the insightful presentation from Larry, we made our way to Altadis USA Gershel Farm in Somers, CT which was a 30 minute drive away. Before starting our tour of the Tobacco Farm, we took a quick picture to remember this memorable trip.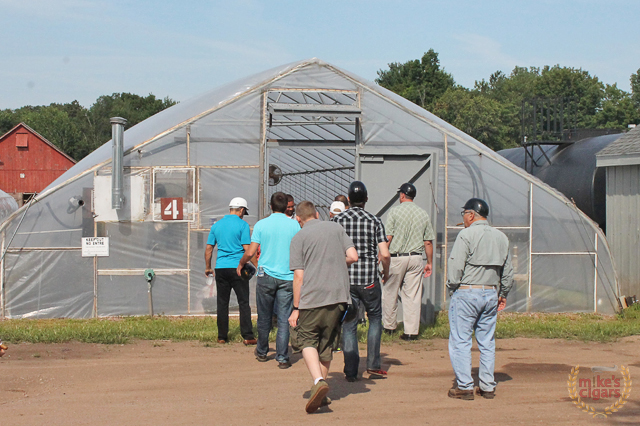 Our first stop was the greenhouse. This is where the specially coated seeds with protective layer of fertilizer are placed into soil to germinate.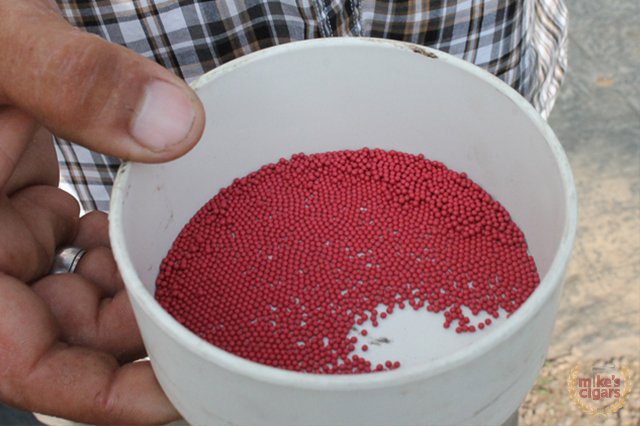 These are the special seeds that make Altadis's famous Connecticut wrapper, and is used for their new Montecristo White Vintage cigars. They have their seeds coated with nutrients. Below you will see a machine that shoots each seed into individualized soil palates to then be left to germinate in the greenhouse.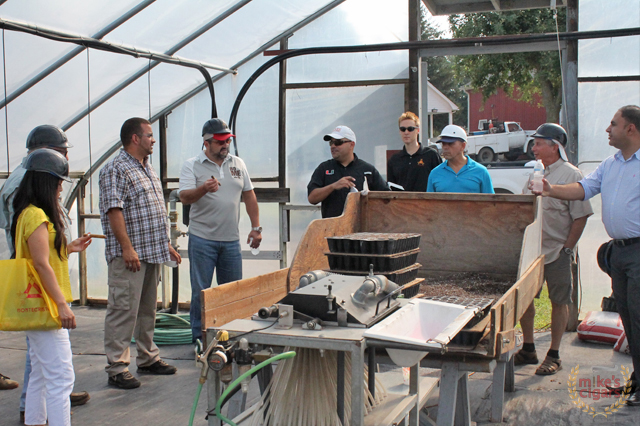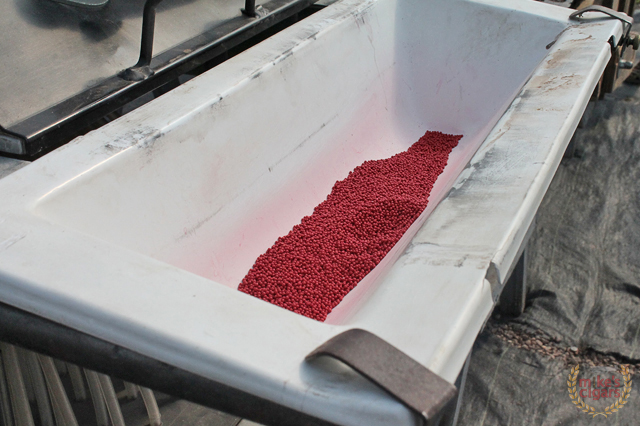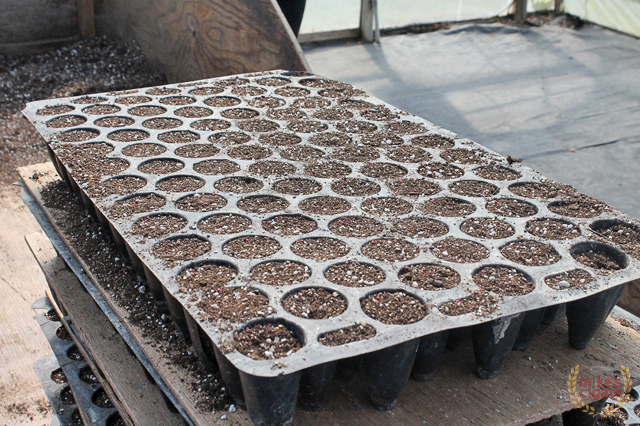 In each of these trays, the specialized machine plants one seed in each soil plug. It takes a team of three men to orchestrate this process quickly and effectively.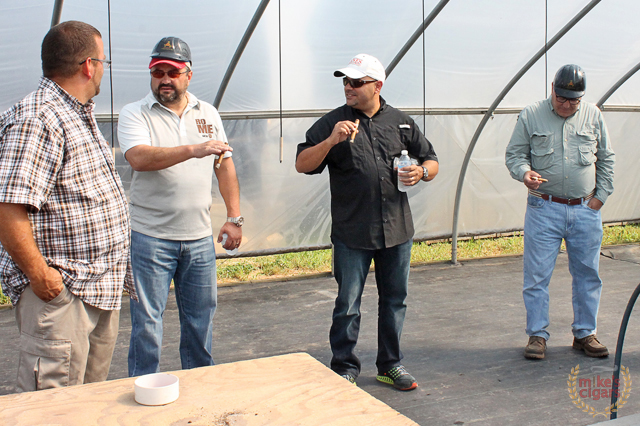 From left to right, Joey Curran, Assistant Manager for Altadis USA, Rich Ivancic, Key Account and Private Label Director from Altadis, Eric Calvino founder of Cigar Snob magazine, and Larry Palombo enjoying the Montecristo White Vintage Connecticut cigar while discussing the seeding process.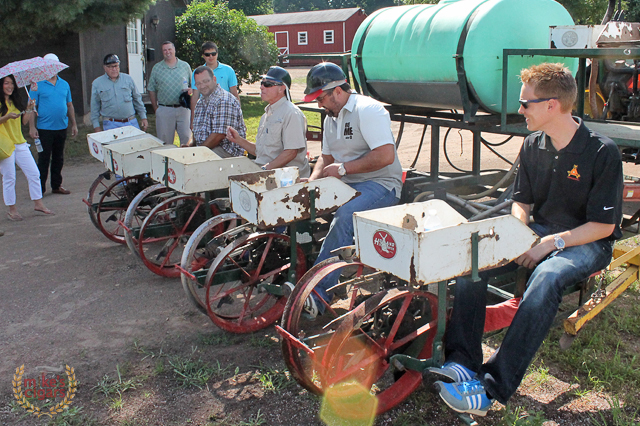 This is a transplanter that Altadis USA uses to transplanting seedlings to the field. This is a Holland Transplanter Model 1304 HC (High Clearance) 4 row rotary. It features two 300 gallon poly barrels with an 800 pounds of fertilizer in the optional fertilizer attachments.
As these gentlemen model for us, the plugs are dropped into the ground and followed by a team of people who make sure  that the plants are placed straight and evenly into the ground.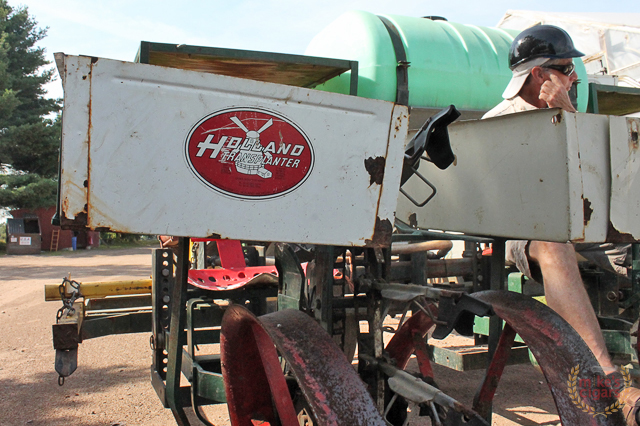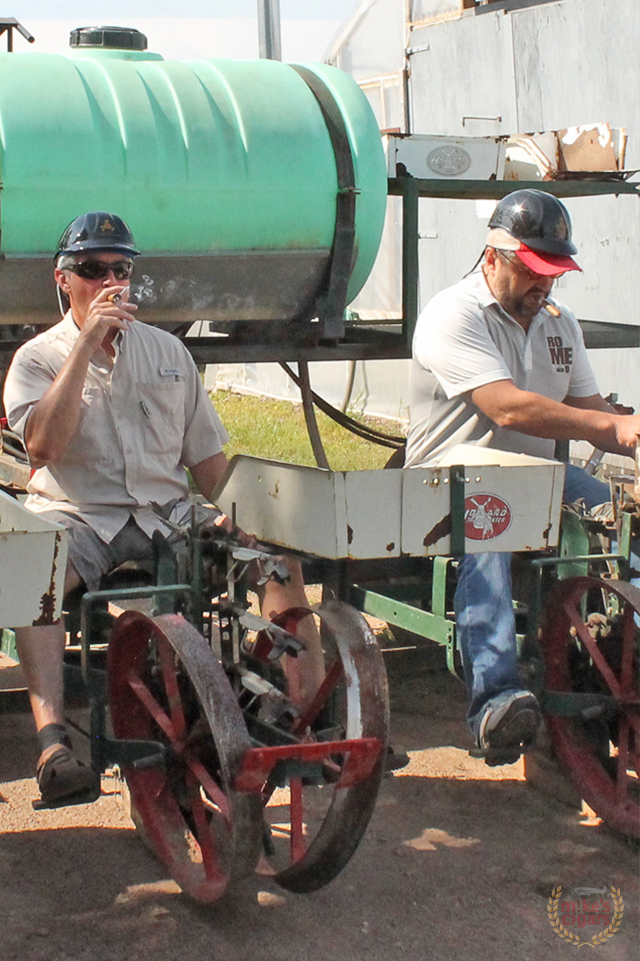 From left to right, Warren Rutrick of Mike's Cigars and Rich of Altadis. Warren used the machine to sit down, relax and enjoy his cigar while Rich tried to figure out how it operated.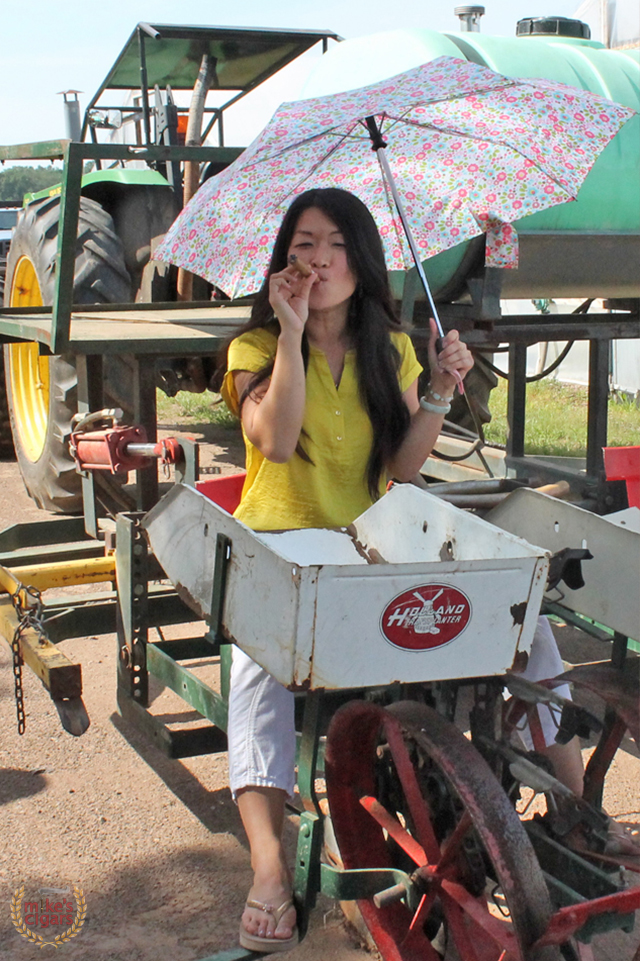 Nha is definitely enjoying the cigar more than using the machine!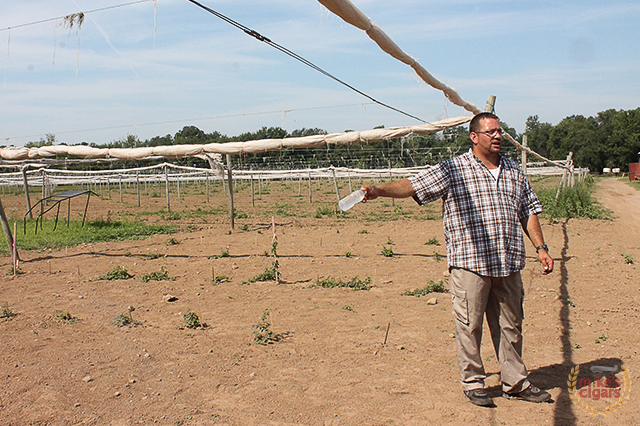 Joey is pointing to an area, where once the tobacco plants have grown leaves a string is attached to the plant to guide it to grow vertically. The open muslin cover filters sunlight and traps the heat so the leaves grow larger and finer.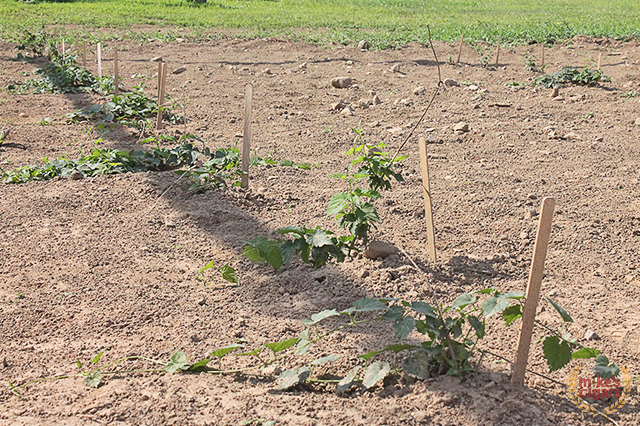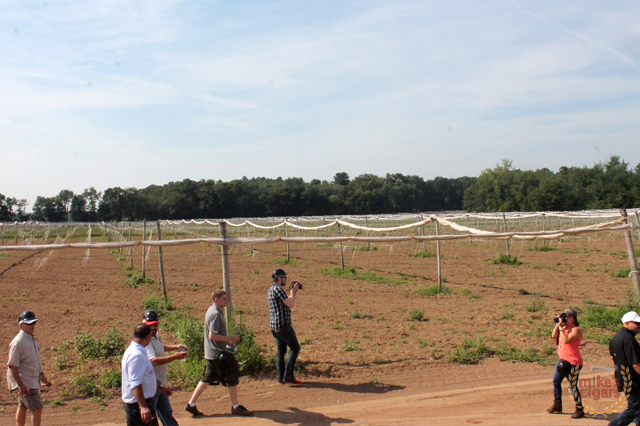 Next blog post, we'll take a looks inside Altadis USA's curing barn. The tobacco leaves are air-dried for about 60 days. No lit cigar is allowed inside these barns. Stay tuned…