Every aficionado has had that moment where a character from TV or film sparks up what just happens to be their favorite brand. It's a moment of odd joy and connection to whatever character happens to be smoking, and we can't help but project those positive qualities the character possesses onto ourselves. The bravery, the aurora of intelligence, and danger that cigar smokers in the media always seem to have. With so many great cigar moments, we had to whittle things down to perhaps the four best known in the entirety of media, then find out what particular stogies were used.
Independence Day
No one was prepared for the juggernaut of culture that Independence Day would become, or how disappointing its sequel would be twenty years later. But let's forget about the underwhelming Independence Day: Resurgence, and focus on one of the most iconic scenes in all of history. Captain Steven Hiller takes down an alien ship, goes to investigate the crash, and when the Alien jumps out Smith land a powerful punch while shouting "Welcome to Earth!". Doing what any red-blooded American does after punching an Alien, he lights up a cigar. Not just any cigar, a Bering Imperial. A creamy, mellow perfect for relaxing after beating up an extra-terrestrial.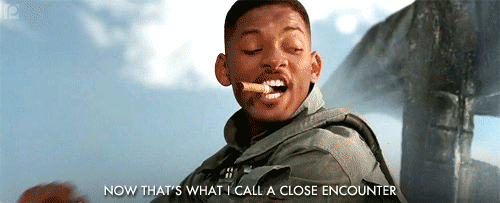 Scarface
The Quintessential crime movie, and one of Al Pacino's best performances to date, Scarface has stood the test of time. In no small part to its fascinating and well-written protagonist, Tony Montana. Montana's rise and fall are played with empathy and fire, to the point, we can't help but admire his chutzpah. We had to do some digging for this one since no cigar Tony smokes has a label on it. The popular fan theory is that Montana, being a former Cuban soldier, exclusively smoked Cohiba brand cigars as they were often given out to soldiers by the Cuban government.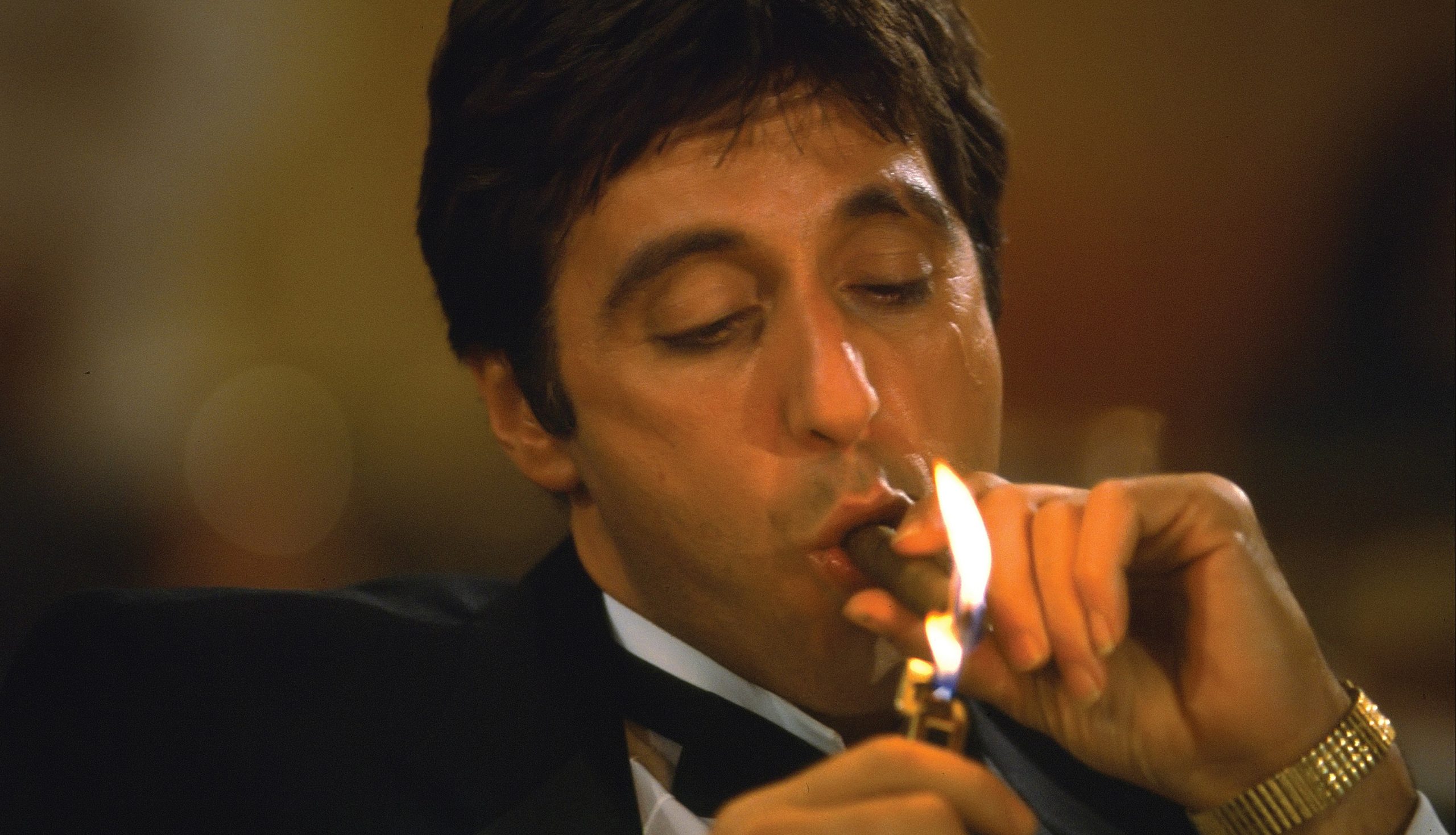 The Sopranos
What list of famous cigar smokers would be complete without Tony Soprano? The boss who defined premium drama for the new millennium, and won over audiences with his ruthless ambition and surprising vulnerability. It was the complex characterization that truly made The Sopranos a hit, and Tony was often seen smoking a premium Churchill cigar, a trait he shared with the actor who portrayed him, the late, great James Gandolfini. Gandolfini has gone on record saying Tony Sopranos enjoyed all manner of CAO cigars. Clearly a man of taste!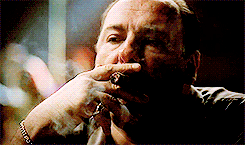 James Bond
As we've written before, James Bond is easily the greatest cigar smoker in cinematic history. The first iteration to spark up a stogie was Roger Moore's Bond, who actually smoked because the actor demanded it. On film, he was often seen with a fine Montecristo. The trend continued with Pierce Brosnan, perhaps keeping in style for the cigar boom of the time. Brosnan's Bond was seen smoking a crisp Romeo Y Julieta in what was easily one of his most iconic scenes in Die Another Day.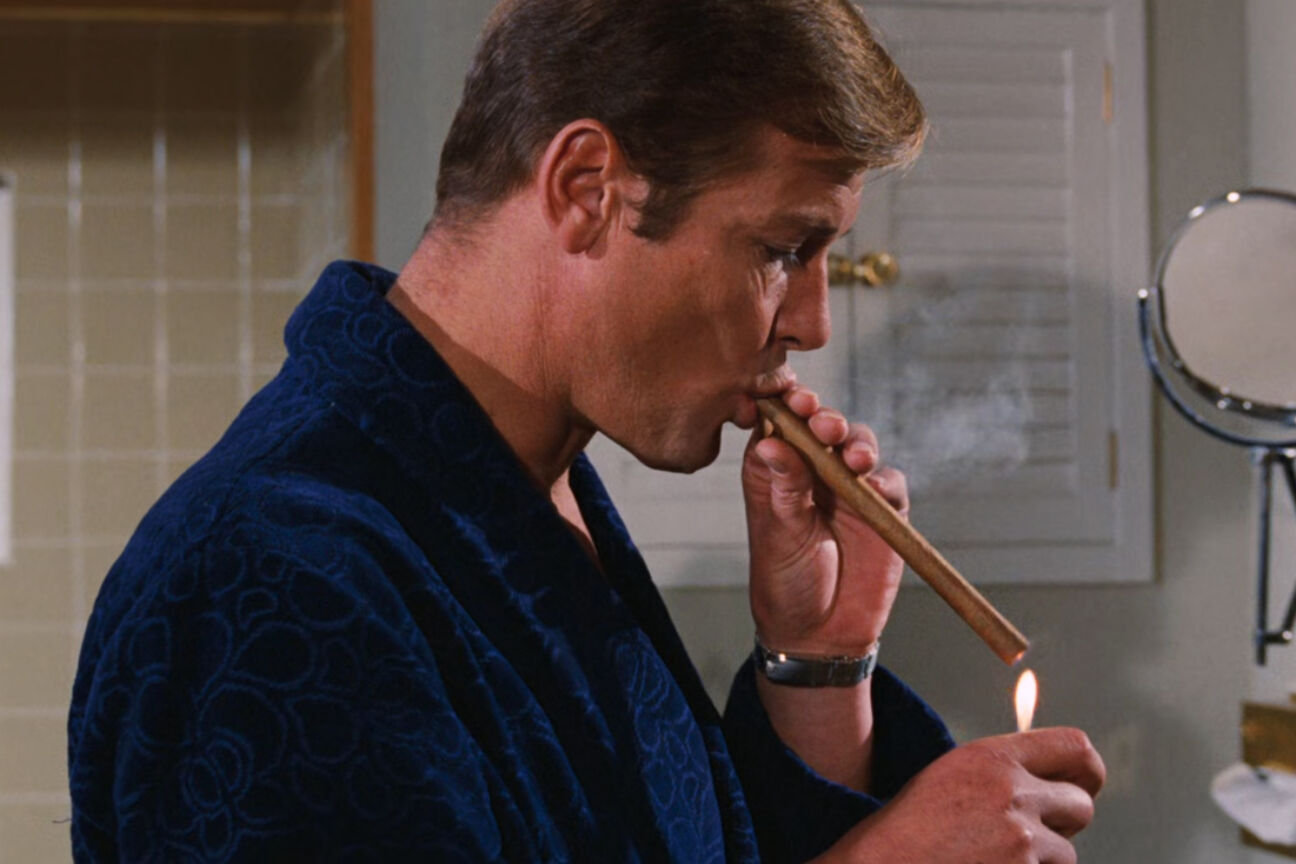 Do you have any brands in common with a famous tv/movie smoker? Let us know in the comments!
Looking where to buy cigars? Mike's delivers near and far!