Arturo Fuente had the New Orleans spirit when it came to their booth design at the IPCPR. They complimenting their cigar boxes with beads, mask, and vintage toy-cars. For instance, the image above featuring an Opus X cigar box and accessories.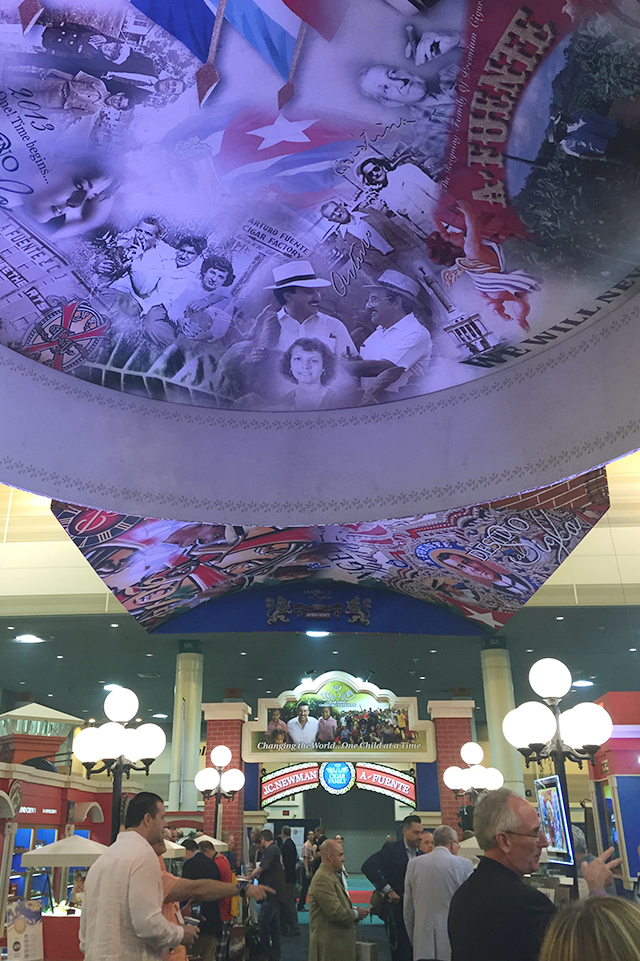 Arturo Fuente and J.C. Newman Cigar Company had a beautiful entrance to their booth. On top of the entrance is a sign for Cigar Family Charitable Foundation. They are an organization dedicated to humanitarian impact to communities in the Dominican Republic. Also, they displayed an amazing Arturo Fuente photo collage on top of their section to welcome cigar enthusiasts.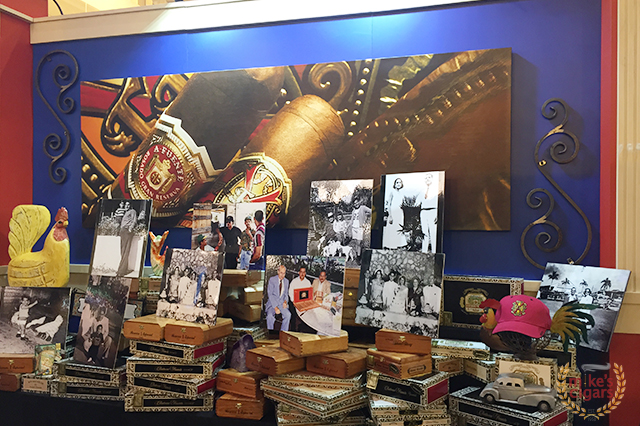 They had a section dedicated to displaying intimate family pictures. Fuente family represent four generations of cigar makers. The company is still family owned and operated in the Dominican Republic.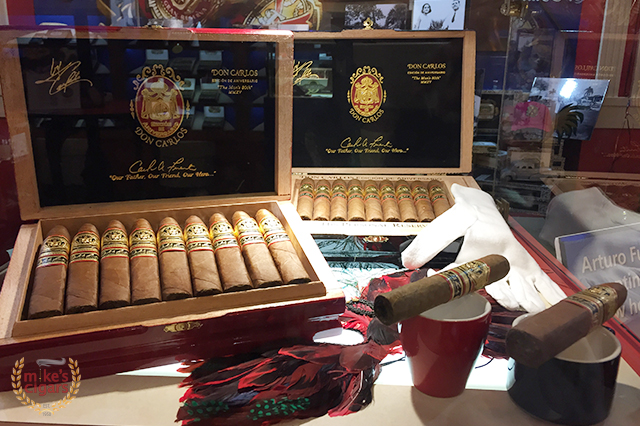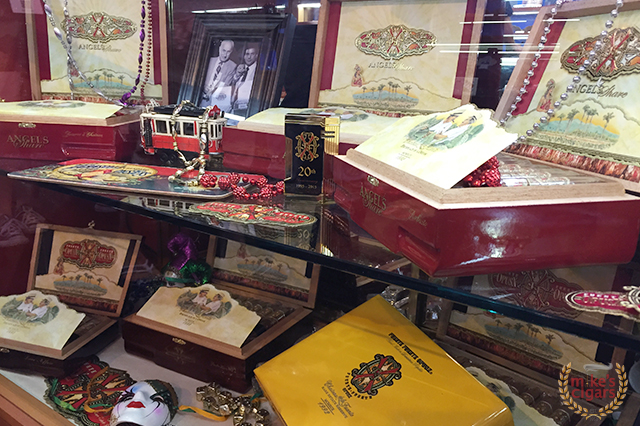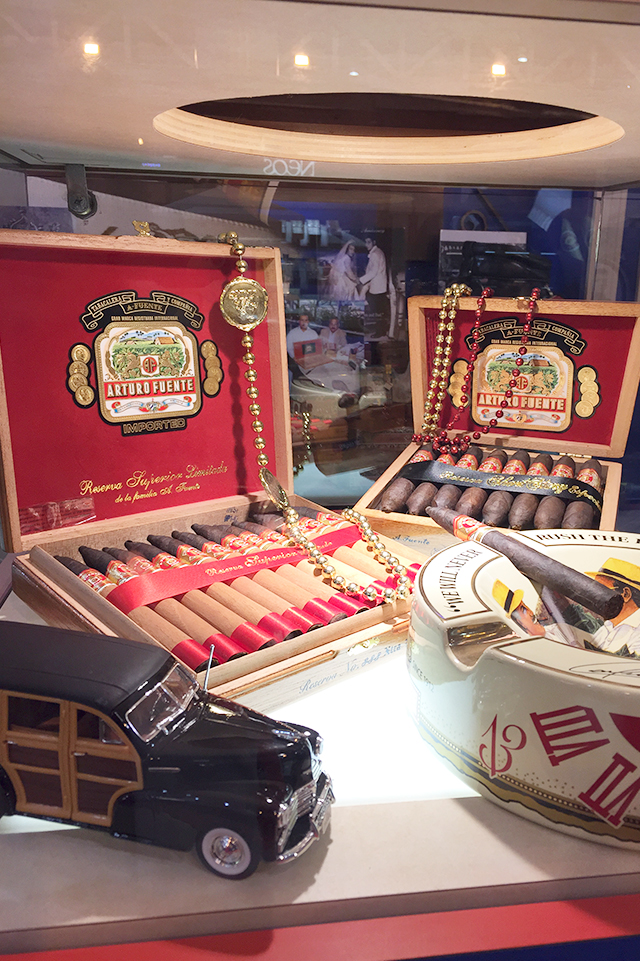 Here's a great window display of Arturo Fuente Anejo cigars. Complimented with red and golden beads to highlight the colors of the cigar box. To the right, you can see a beautiful Arturo Fuente retro-design ashtray. It features their slogan, "We Will Never Rush the Hands of Time."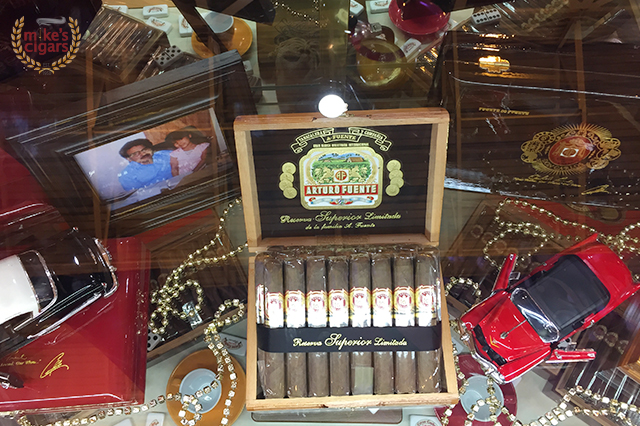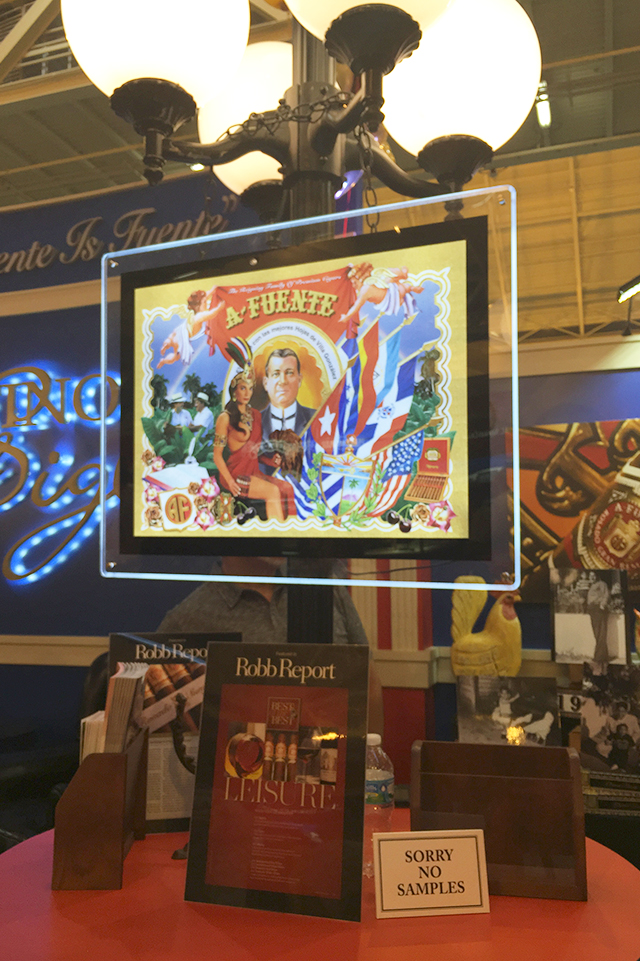 Arturo Fuente always reminds cigar enthusiast that dedication, hard-work, and family values make for a great combination for success. They certainly embraced that at the IPCPR 2015.