Here's a Day 1 of IPCPR 2015 sneak preview of many cigar brands setting up their stylish booth. As you'll see, every cigar brand booth has their own style and design. Let's take a look at other cigar company's booths.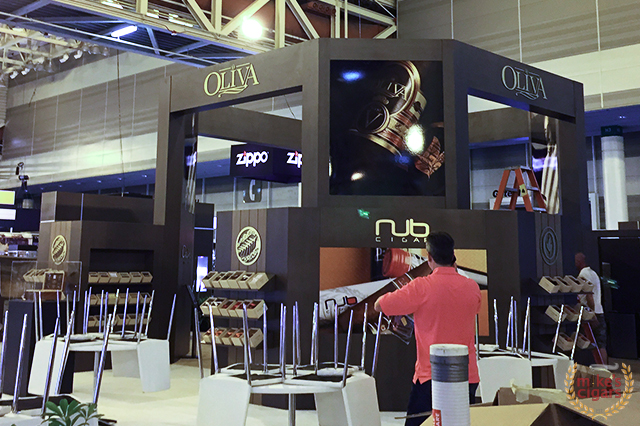 At this year's IPCPR Convention & Trade Show, Oliva Cigars booth set-up was stylish and modern. Oliva's Serie V Melanio is the 2014 "Cigar of the Year" by Cigar Aficionado Magazine. Many cigar enthusiasts are eager to see what Oliva brings to the event.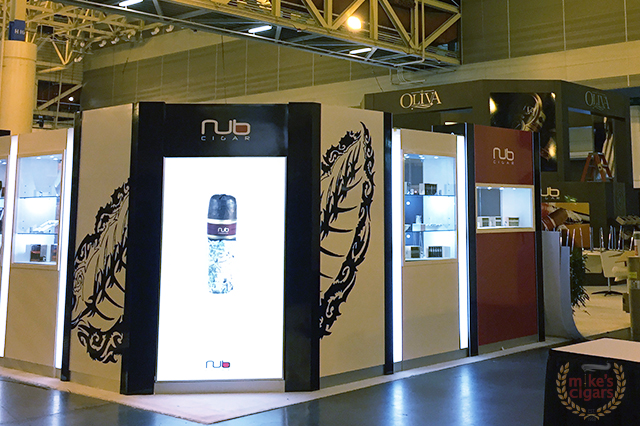 In front of the Oliva booth was the Nub Cigar section. They had a minimalist approach booth set-up. They had back-lit cigar poster of the Nub Cigar with a long ash. Also, a window display of their cigars and accessories.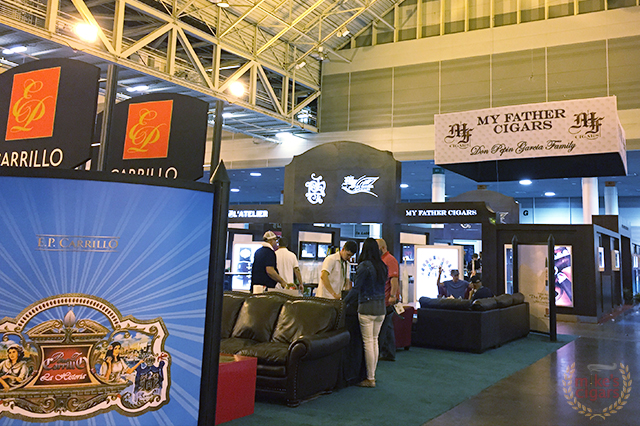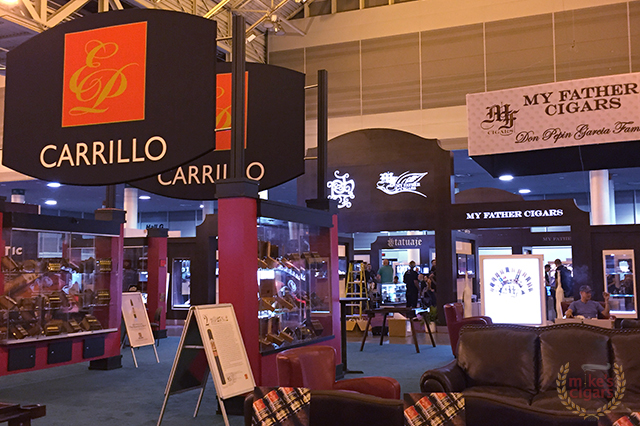 EP Carrillo is having a fantastic year thanks to La Historia cigar being runner-up in the best "Cigar of the Year" award. Their section was next to My Father Cigars' booth.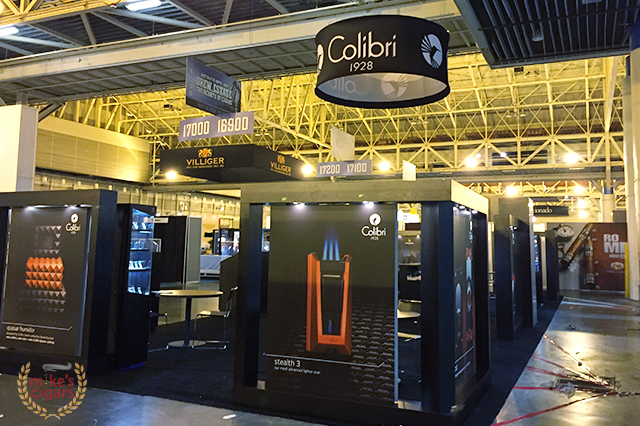 For those looking for excellent cigar accessories, look no further than the Colibri booth. Their lighters and accessories are built on a legacy inspired by innovation and modern design.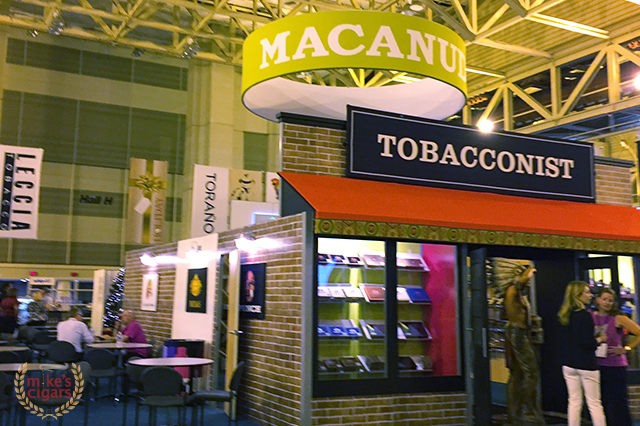 Macanudo set themselves apart from other companies at the event. They had a brick and mortar store inside the convention center. They have a window display of their fantastic cigars to entice cigar enthusiast to take a look inside.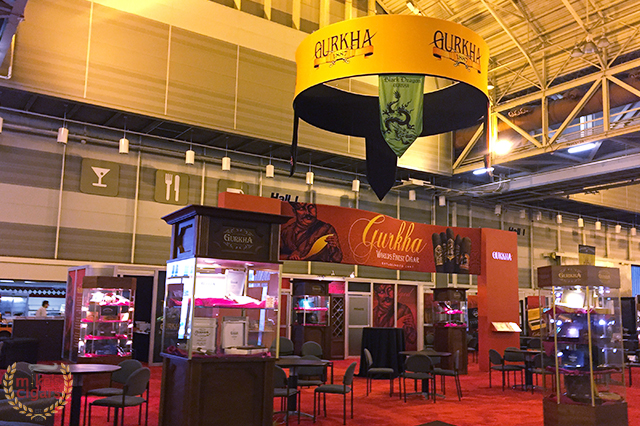 When it comes to Gurkha Cigars, they know how to leave a lasting impression. They have a gorgeous open display of their super-premium cigar lines. Gurkha debuted the most expensive cigar in the world, "Maharaja" which is worth $2,000.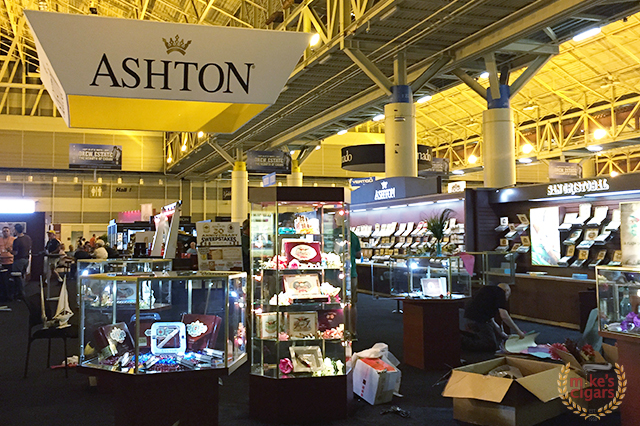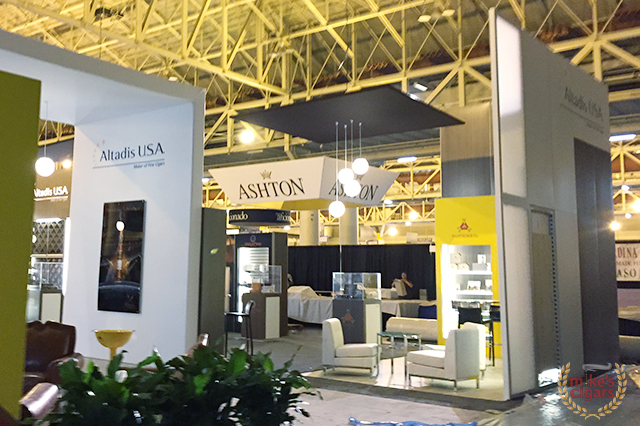 Ashton Cigars booth display was congruent with their branding: Clean, Modern, and Sophisticated. They had white modern-furniture with beautiful cigar cases in the back. They had round lamps coming from the ceiling that made their booth stand-out.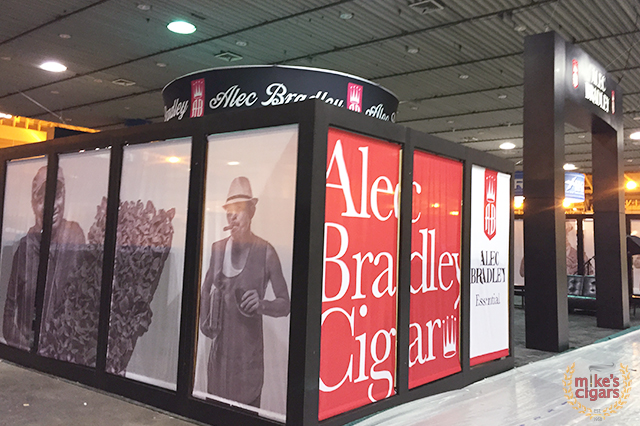 Alec Bradley had an amazing booth. They had life-size, black & white photography of tobacconist. The theme behind their booth is "Not One Person Is More Essential Than The Other."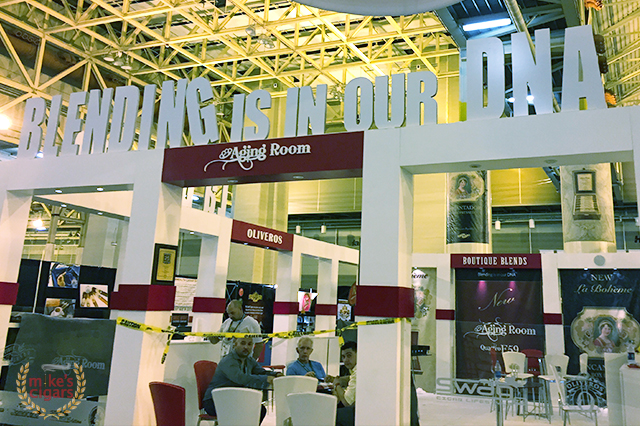 Aging Room's cigar booth is simple yet modern. They added a great touch by displaying their slogan, "Blending Is In Our DNA" on top of the booth entrance.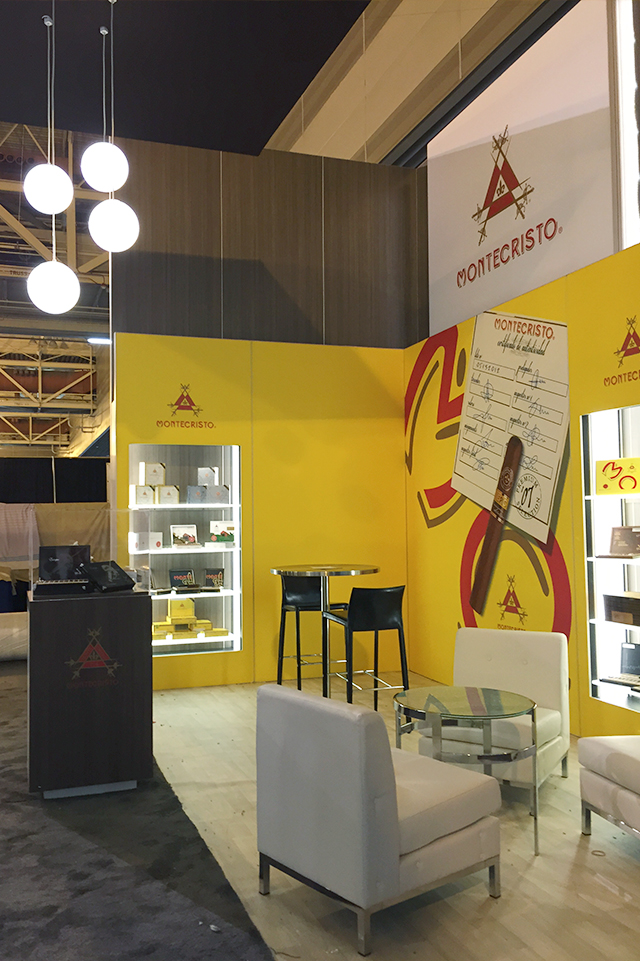 Montecristo Cigars was part of Altadis U.S.A. cigar booth section. The classic cigar line had a beautiful window display of their new cigar, the White Vintage Connecticut.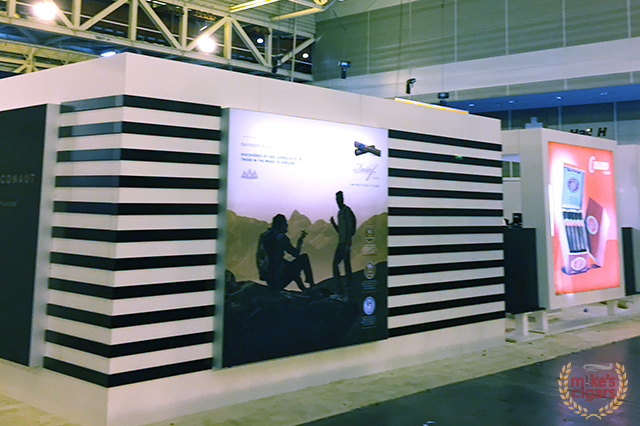 Davidoff of Geneva USA was the largest exhibitor at this year's IPCPR event. Their booth design is like last year's event in Las Vegas, NV. Davidoff debuted their highly-anticipated cigar line, Escurio. It has been receiving rave reviews from cigar aficionados.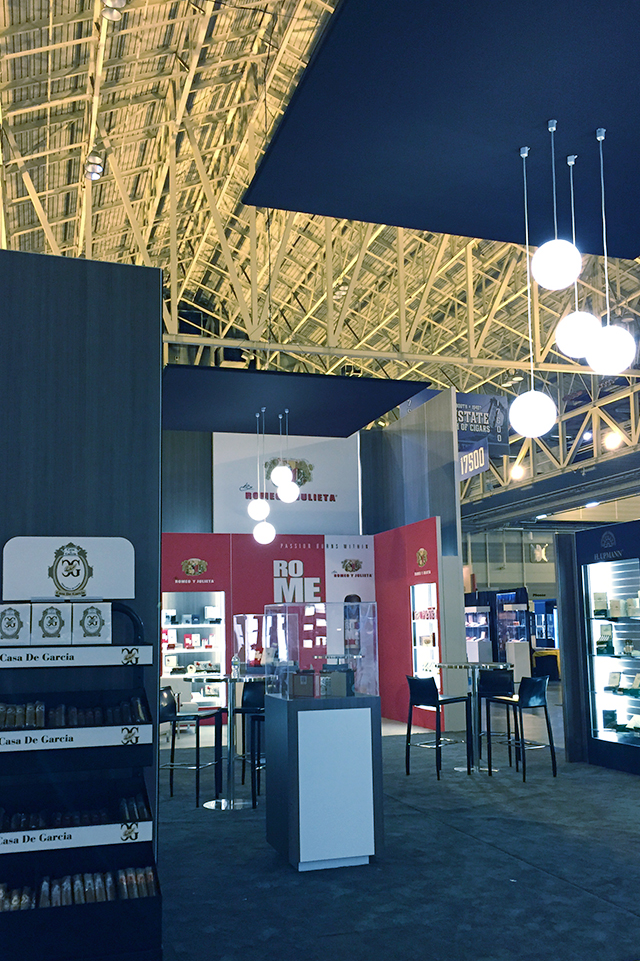 Romeo y Julieta booth, just like Montecristo, was part of Altadis USA design. They debuted their new lines of cigars including the Romeo by Romeo y Julieta Aging Room Small Batch F25 cigar line.
This was only some of the many cigar booths that were showcasing there cigars at the show. This concludes a sneak peak into Day 1 of the IPCPR. Stay tuned as we have more images and videos from the memorable event.