Alec Bradley just launched their new and exciting website. It displays beautiful images of tobacco fields, cigars, latest events, and more. There are new videos of the process of growing tobacco and insightful stories from Alec Bradley's Founder, Alan Rubin. Let's take a look at their new webpage design: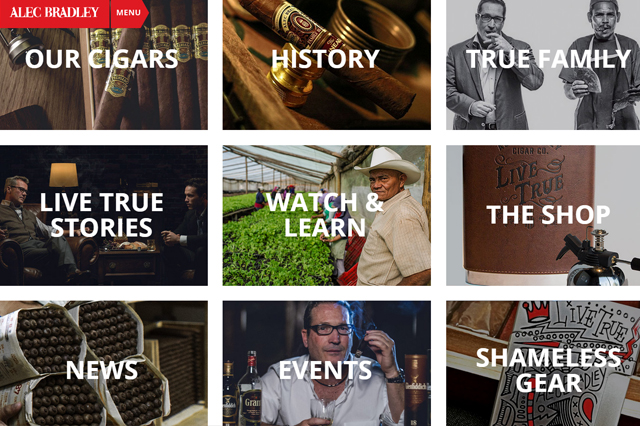 This is a great website to see the rich history of Alec Bradley cigars. Viewers will have the opportunity to learn about the brand's humble roots, and what it took to build the Alec Bradley brand.
Here's a quick look into Alec Bradley's Production line. This video features a tobacconist getting leaves ready to be rolled, and how each cigar is rolled and double-capped.
See how workers in Honduras create the cigar packaging for Alec Bradley's Black Market cigar line. The video captures tobacconists bringing in piles of wood. Then shaping the wood into cigar boxes, adding the Black Market logo, and the final branding touches.
This video shows the planting, harvesting, and curing process of Alec Bradley cigars. You will see how the process begins with the planting of the seeds in the fields. How the tiny seedlings emerging from the ground in 10 days, and how the plant leaves are harvested and taken to a barn for proper curing.
See all Alec Bradley videos at their Vimeo account and take a look at their new website for the latest news and cigars.