On day 3 of IPCPR17, I stopped by Quesada cigars booth to see the new released cigars and the old ones that are some of the best cigars around. Although Quesada cigar does major distribution, they still are a boutique cigar company at heart. All cigars are handmade with rich flavors, incredible smoking experience, and an impressive cigars from mild to full bodied for consumers to enjoy.
Hostos Fernandez Quesada, cigar maker at Quesada Cigars
Hostos talked about all the great things happening in the Quesada camp. He discusses the Quesda Reserva Privada Barberpole, Q d'etat, Manolo 70th cigar, and more.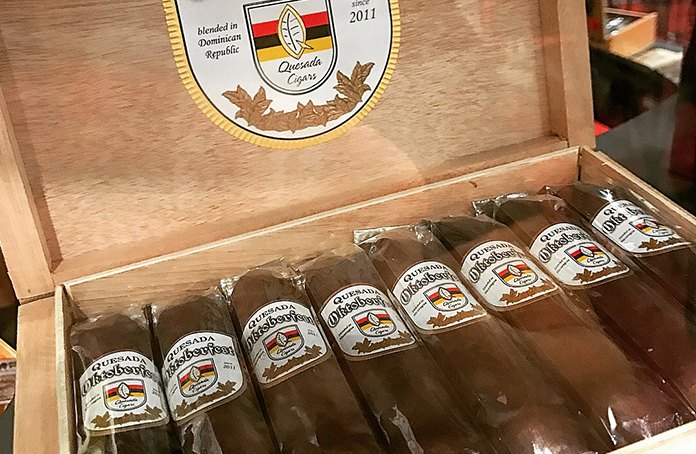 Quesada Oktoberfest 2017
First thing that is noticeable is the new color band which is white. The Oktoberfest 2015 & 2016 has a blue band. Second is that it will be two different lines will be made for the Oktoberfest 2017. An all Nicaragua tobacco cigar with an accent of red on the band to represent Nicaragua. The second line will be all Dominican tobacco and with an accent of blue on the band to represent the Dominican Republic. The wrapper with be from Cibao Valley and the filler is a Cuban Seed Criollo, Olor Viso & Ligero. It's scheduled for an October 2017 release.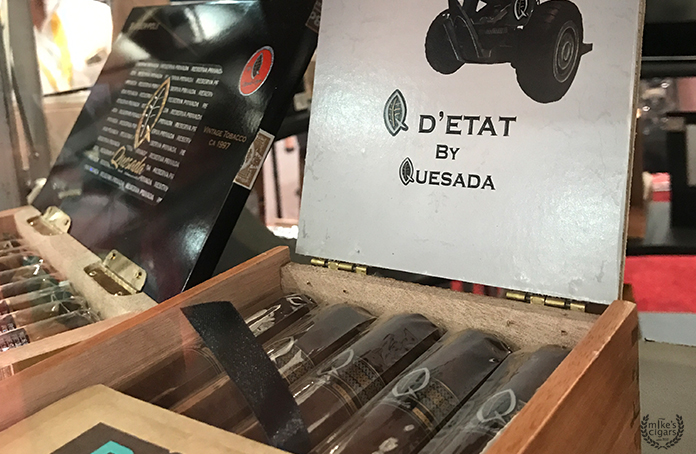 Quesada Q d'etat (2017)
They are doing the Q d'etat line again which is the Daga, Molotov Howitzer. All cigars are 100% Dominican. This is another popular cigar that many cigar enthusiast are interested to smoke.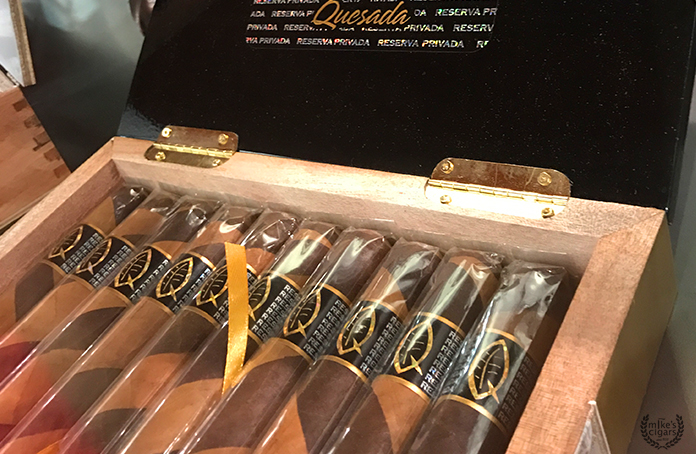 Quesada Reserva Privada Barberpole
The Reserva Privada Barberpole is limited to 3,000 cigars in each size. It's a great addition to the ever-growing Reserva Privada line. The wrapper is Dominican Criollo 98 Oscuro which is from the two wrappers from the two Reserva lines, the Ecuadorian Connecticut and Oscuro line which uses a Criollo 98 wrapper. The tobacco is from 20 years ago with Pennsylvania cigars in the filler. It's avaiable in Robusto (4 3/4 x 52) and Toro (5 5/8 x 54) size.