Part of the cigar business is listening to your customers, and we heard you all loud and clear. Liga Privada Unico Papas Fritas Cigars are back in stock! The supremely unique stogie is here once more, and we got plenty for everyone!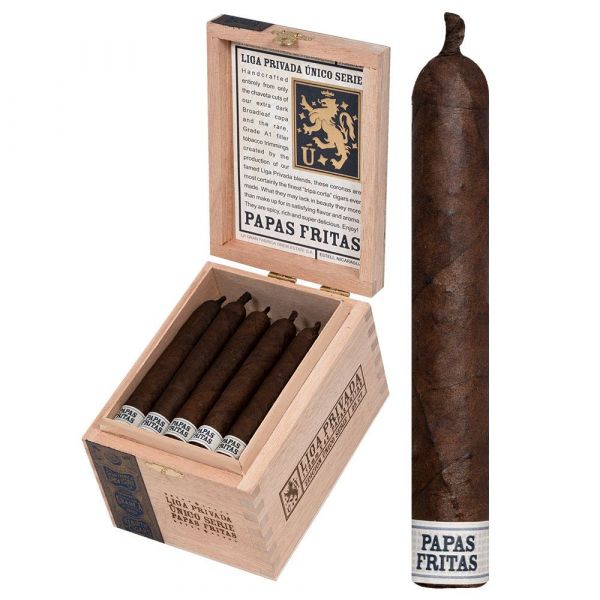 For those who haven't tasted the unique joys of the Liga Privada line, we'll try to put it into words. The entire Liga Privada line is completely one of a kind, born from Drew Estate's tireless experimentation. Hundreds of blends are crafted and discarded before those chosen few are found that exceed all expectations. The blends that are chosen are so rare, that they are given a single vitola.
Which brings us to the Liga Privada Unico Papas Fritas. Built using a superb and beyond remarkable blend of powerful Honduran and Nicaraguan Cuban-seed premium tobacco, capped with an incandescent Brazilian Mata Fina binder, and encased in a matchless, oily and sumptuous Connecticut Broadleaf Maduro combination wrapper.
As this blend is extraordinarily difficult to create, we only have a limited amount in stock. Aficionados need to act fast to get a box before we run out!
Wondering where to buy cigars? Mike's delivers near and far!