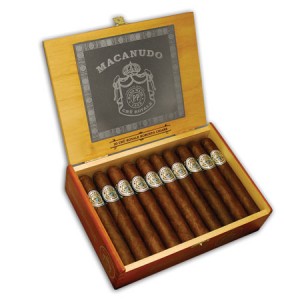 Nothing is more exciting for a cigar lover than a perfectly made Macanudo that offers a unique taste and flavor casting a magic spell on your mind and heart. When it comes to Macanudo, cigar lovers get a tasteful smoke that adds perfection to their smoking experience. Made in the Dominican Republic, the mild-medium cigar has a silky, golden US Connecticut Shade and a binder from Mexico. The cigar is a perfect result of a Mexican binder and Dominican-Mexican filler that make it a mild bodied, yet flavorful cigar. The binder of the cigar is grown in the San Andres Valley of Mexico.
Recognized as the best selling cigar brand in America, the cigar is superbly known for its mild flavor and body. Cigar lovers can feel the enriched smoking experience with Macanudo's smooth, creamy smoke. Whether you are a cigar lover, man or woman, the cigar is elegantly crafted to offer you smooth and robust taste.
If you want to feel the fragrances of tobacco fields and own the ecstasy produced by its filler, you can't afford to miss an opportunity to enjoy a cigar that is made only for you.
Macanudo gives you a reason to smile and enjoy a beautiful cigar.