One of the distinct factors that distinguish Miami from other cities is its peculiar scents. Growing up, cigar smoke seemed to surround me.
Back then (the 1970's) there were no fancy cigar shops. Instead I recall hanging around Cuban cafe windows and taking in the aroma of cigars as it melded with the engaging smell of fresh brewed cafe and the overpowering cologne of the men who mulled around reminiscing about Cuba. That scene still plays out on any given day in certain parts of our town.
Interestingly enough, Miami is not only forever branded with the smoky scent but it has quietly become the cigar capital of the world without the neon, red carpet fanfare that usually accompanies our successes.
"If you consider the number of companies that manufacture and distribute out of our city and the terrific quality of the cigars they produce, Miami could and should be considered the epicenter of the cigar world," said Erik Calviño, publisher of Cigar Snob Magazine which is also produced in the Magic City.
Over the last two decades the cigar industry has blossomed and evolved from the café counter business to manufacturers and distributors that are some of the most touted in the highly competitive industry. Ironically, the gold standard of the bunch, Padron Cigars (headquartered in Little Havana), which many of us remember our fathers and grandfathers smoking, exploded onto the international cigar spectrum as the cigar boom of the 1990's climaxed and came out on the other side of the hoopla, in my aficionado opinion, as the world's finest, most consistent cigar (including the embargoed Cuban brands).
Miami has always had an interesting relation to cigars — the obvious link being the Cuban migration of the 1960s. Many cigar growing families re-established operations in the Dominican Republic and Nicaragua while keeping their administrative offices in Miami.
Oliva, Perdomo, Sosa, Toraño, Padron, Garcia, Carrillo are all Miami, Cuban-American families closely associated with the cigar business in some fashion.
Cigars also have a historical tie to this city through the waves of Northeastern transplants that migrated to our shores (particularly after World War II). Many of these "new Miamian's" were of Jewish decent — not only did they bring their cigar smoking habits with them but many decided to make cigars their business. When I was a kid, I thought the only men who smoked cigars (or liked baseball and boxing for that matter) were Jews and Cubans.
"In Miami, cigar smoking takes on a different dynamic," Calviño explained. "Here smoking cigars is truly an egalitarian pursuit. The bulk of cigar consumption in Miami is middle class."
This ratified what I've experienced enjoying stogies here my whole life. Whereas, in other places cigars are reserved for special occasions, Miamian's light up to mow the lawn.
My neighbor Alfredo, for instance, walks his terrier Sherry every Sunday at the crack of dawn as he puffs on a Don Pepin Garcia Blue — one of Miami's finest sticks (as aficionados call cigars).
Ironically, my cigar craze didn't start in my hometown. After high school, I went away to college in Tampa (the former cigar capital) where I stumbled upon cigars in Ybor City — a unique, multi cultured community smack dab in central Florida where the cigar industry had set up shop in the 19th century.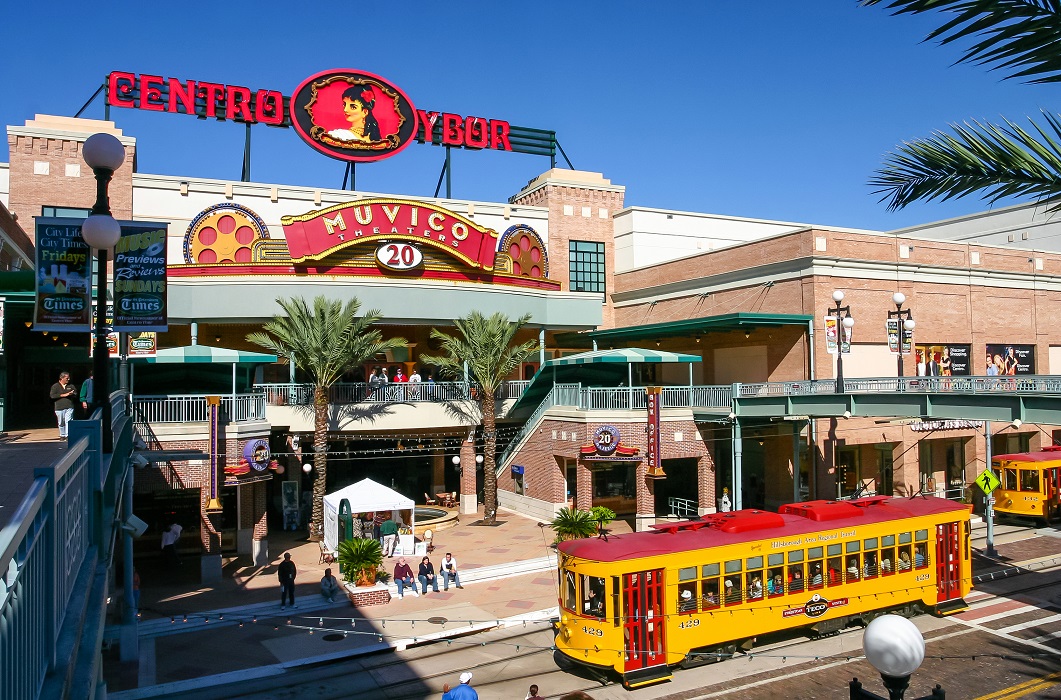 For me, it was a cultural connection to my past. In the 1800s, propelled by Tampa's burgeoning cigar industry, Ybor City became home to the first great Cuban migration. In Ybor, I learned about cigars and the travails of Cuban patriot Jose Martí who journeyed to Ybor City several times to rally for financial support to liberate Cuba from Spanish rule.
After college, in the late 1980s, I came back home with ambitious dreams and a cigar in my pocket. Through the many festive occasions, hardships, transitions and reflective walks with my neighbor on Sundays, a cigar has always punctuated the occasion.